$1.4 Million CHET Security Breach Uncovered
|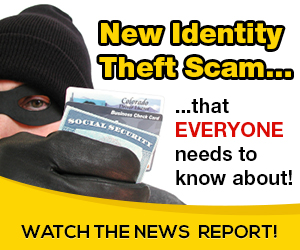 HARTFORD, CT — A $1.4 million security breach involving the Connecticut Higher Education Trust was uncovered recently. The breach happened through 44 unauthorized withdrawals, said state Treasurer Denise Nappier.
Of that amount more than $442,000 was recovered or stopped from transferring. The rest of the funds will be fully restored to account holders by program manager TIAA-CRED Tuition Financing Inc.
CHET is Connecticut's 529 college savings program. It allows funds to be invested tax free if they are used to pay for college or other higher education programs.
"In addition, TFI will provide the account holders two years of identity fraud protection services, identity restoration services and $1,000,000 in identity theft insurance coverage," Nappier said.
TFI said in a statement that it has examined all of the 529 plans it manages and found no evidence of additional fraud or unauthorized account access.
"TFI's ongoing investigation and analysis have found no indication that the personal information used to steal money from CHET account holders was sourced or taken from CHET's website, from TFI or any of its associated vendors," the company said in a statement. "The facts of this incident point to the fraudster(s) as having personally identifiable information of account holders from a source other than CHET, TFI or its associated vendors and using it to gain unauthorized CHET account access and illegally redirect payments."
The state treasury office has requested an independent audit of fraudulent account activity and a review of TFI's programs.
"This is this first time that we are aware of fraudulent account activity in CHET's 20+ year history, and I am deeply concerned that these criminal activities have impacted CHET account holders," Nappier said.
Nappier encouraged CHET account holders to regularly review their accounts for unauthorized withdrawals.
Image via Shutterstock


Source: on 2018-06-27 15:12:33

Read More At Source Site