14th District Court affirms judge
|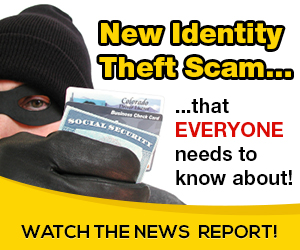 HOUSTON – A trial court judge was within his rights to reverse a jury verdict in favor of the joint owner of a credit repair company, an appeals court has ruled.
The 152nd District Court of Harris County judge entered a judgment notwithstanding the verdict (JNOV) that reversed a jury's decision to award damages and attorney fees to Arturo Guajardo, a shareholder and former employee of Houston-headquartered Buyer Development Services.
In an opinion authored by Justice Ken Wise, the 14th Court of Appeals affirmed the trial court judge's decision Oct. 25.
In January 2015, Guajardo sued the company and his fellow owners, Troy Hitt, Joe Orsak and Randall Chesnutt, accusing them of breach of contract and fiduciary duty. He was awarded total damages of just under $370,000, but this was overturned by the judge, who entered a final judgment in favor of the defendants.
Wise said Guajardo's claim to be owed the money "is not supported by anything other than his subjective belief."
Wise did rule against the three other shareholders, affirming the district court decision to deny them attorney fees.
The appeals court opinion reveals details of how three of the shareholders, Guajardo, Orsak and Chesnutt, decided to buy and operate the credit repair business in 2009. They were later joined by Hitt, who owned a similar business.
But the relationship between Guajardo and the other shareholders began to sour after a January 2012 study was prepared that included recommendations for salaries and executive positions. It recommended just three executive positions, leaving Guajardo out in the cold and on less money, the ruling states.
Guajardo disagreed with the recommendations, disputes continued, and within months he was told he was no longer wanted by the company. He allegedly continued to come to work even after his office furniture was removed as was his access to email and software. He received a final pay check in early April 2012, but remained a shareholder.
"According to Guajardo, he agreed to the salary structure for the stated positions, but he did not agree to the lack of a salary for himself and indicated his disagreement by not signing the minutes," the court of appeals stated.
Guajardo claimed it was agreed among all the shareholders that he be paid a salary of $8,000 a month and this was breached when they stopped paying the money.
"Because Guajardo failed to present legally sufficient evidence of an enforceable agreement between Guajardo and Hitt, Orsak and Chesnutt containing the terms Guajardo alleged, the trial court did not err in granting the defendants' motion for JNOV on his breach of contract claim," Wise wrote.
He also dismissed the appeal over claims that the other shareholders breached their fiduciary duty, particularly in connection with the purchase of an apartment in Chicago.
On the cross appeal on the attorney fees, Wise wrote that "there is no indication in the record that the trial court's decision was arbitrary or unreasonable."


Source: on 2018-11-06 16:22:30

Read More At Source Site