2,100 potentially impacted by phishing attack on WHEDA IT system
|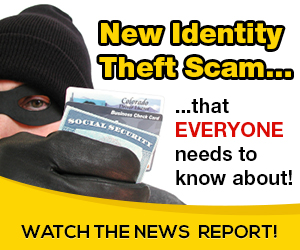 MADISON — An unauthorized third party accessed up to three WHEDA email accounts in August, when they may have gained access to personal information of 2,100 WHEDA customers who have applied for the single-family mortgage program.
WHEDA is not aware of any misuse of customer information but said the third party may have access to customer names, Social Security numbers, driver's license numbers and bank account numbers.
"This is the first time this has ever happened at WHEDA, and we take this very seriously," said WHEDA Executive Director Joaquin Altoro. "We already invest significantly in information technology security and staff training, and we will be doing more of it in the future. We regret that this happened and will work with those affected to reduce any chances for negative impacts."
The company will provide one year of identity theft protection and credit monitoring to those impacted by the phishing attack. WHEDA has reached out to all potentially impacted customers and alerted them of the potential hacking.
WHEDA works with lenders to provide low-cost financing for housing and small business development in Wisconsin.
window.fbAsyncInit = function() { FB.init({
appId : '1500660210257997',
xfbml : true, version : 'v2.9' }); };
(function(d, s, id){ var js, fjs = d.getElementsByTagName(s)[0]; if (d.getElementById(id)) {return;} js = d.createElement(s); js.id = id; js.src = "http://connect.facebook.net/en_US/sdk.js"; fjs.parentNode.insertBefore(js, fjs); }(document, 'script', 'facebook-jssdk'));

Source: on 2019-10-11 15:30:00

Read More At Source Site