4 large-employer benefit trends of 2018
|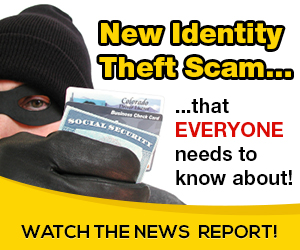 There's a significant shift occurring in benefits packages offered by large employers. The focus is no longer all about plan cost containment. Instead, offering more choices to employees appears to be driving the benefits trend.
That's what a survey of 540 large employers by Benefitfocus reveals. The benefits services provider found that employers offering plan members a high-deductible plan as an option along with a traditional plan has jumped more than 20 percent since the 2016 survey. The survey also underscored the increasing sophistication of plan members to understanding their benefits, as they are weighing the pros and cons of high-deductible versus traditional health coverage.
Benefitfocus extracted four major trends from the survey data, which came from employers with an aggregate 1.3 million covered employees. The top four:
1. Employees are rapidly embracing health savings accounts. Employee participation in HDHPs exploded during the past year, from 50 percent of those covered to 81 percent in 2018. The increase was driven by millennials, who tended to select such plans more readily than other generations. Still, HSAs aren't seeing their full potential–the average combined contribution from employer and employee was just over half the allowed maximum.
2. Higher earners prefer higher deductibles. HDHPs appeal more directly to "high earners" than any other income group. The survey said the typical HDHP plan members earns 7 percent more than PPOs enrollees. 
3. Reduced out-of-pocket risk offsets rising premiums. Another sign that employer priorities have shifted: While employers will raise premiums, they are reducing deductibles. PPO plan members can expect a 7 percent deductibles drop for themselves and a 9 percent decrease for family members.
4. Employers will continue to sweeten benefits packages in 2018 by adding more voluntary benefit options. The standard voluntaries are all there—critical illness/accident, hospital indemnity—but more plans now feature such add-ons as legal, pet and identity theft insurance. The share of large employers offering identity theft protection rose 56 percent; pet insurance is up 80 percent.
The study's authors suggest four key takeaways from the survey results for employee benefit managers: 
1. Options are everything. There's no magic combination of benefits to satisfy every employee. With needs differing based on age, income, and other factors, the best strategy is to utilize data to understand how employees use benefits and tweak plan options accordingly. 
2. Personalization makes perfect. Employees need more direction to help undestand what plan options are right for them. Decision-support tools and technology can help. 
3. Financial wellness wins the day. Employers have continued to shift costs of health care benefits to employees, but they also need to provide more tools to help consumers understand how to make financially sound decisions.
4. Complexity requires simplicity. Myriad choices may appeal to employees but can be a headache for employers. A technology partner can help create a single, simplified system to track communication, enrollment and administration. 
Source: on 2018-01-30 10:22:30

Read More At Source Site