4 Types of Essential Software Every Young Student Must Have
|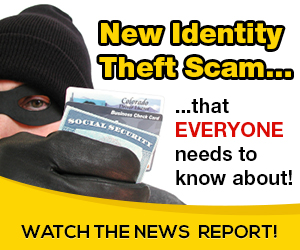 Are you struggling to set up a computer for your young child? Every year, schools send out a list of required software that grows longer and more expensive.
Here are our recommendations for the best and most affordable essential software for young students.
1. Office Software
The first type of software you'll need to get for your child is some sort of office productivity suite. Your student will use this software to write and edit documents, generate charts and spreadsheets, as well as create presentations and projects.
While Microsoft Office is the gold-standard that almost every teacher is familiar with, it can be too pricey for many students. Here are some free options that may provide all the functionality your child needs to succeed in school.
Microsoft 365 Online
If your child just needs the basic features of Microsoft Office, or if you're concerned about having to learn a brand-new interface, Microsoft 365 Online is a great web-based alternative to the full Office suite.
All the major Office apps are available with a minimal amount of setup, and Microsoft 365 Online is fully compatible with desktop versions, so you won't need to convert files. The downside is, as the name suggests, you must be online to use Microsoft 365 Online, so this solution may not work for you if you don't have a stable internet connection.
Visit: Microsoft 365 Online (Free)
Google Drive
Google also offers a free, web-based office suite that includes a word processor (Docs), spreadsheet software (Sheets), and presentation software (Slides).
Google's office suite is cross-platform, and there are mobile versions of all the apps so your child can easily switch between devices without losing their work. Google's office software is also online-only, so you'll need to ensure your child has a stable internet connection if you choose this option.
Visit: Google Docs
LibreOffice
LibreOffice is the current incarnation of OpenOffice, one of the original competitors of Microsoft Office.
It's an open-source software suite that includes a word processor (Writer), spreadsheet software (Calc), presentation software (Impress), vector graphics editor (Draw), database software (Base), and even a formula editor (Math).
LibreOffice is completely free, meaning you won't need to pay to unlock any features, and it can be downloaded to your child's laptop and used offline any time.
Download: LibreOffice (Free)
2. PDF Software
Another item on many school software requirement lists is PDF software, which allows you to create, edit, and share PDFs.
If your child just needs to read PDFs, you can download a free PDF reader such as Adobe Reader. If your child needs more functionality, one of these options is your best bet.
Adobe Acrobat
The majority of teachers are going to recommend Adobe Acrobat, because it's the standard software that most people are comfortable using. This means your child won't need to worry about compatibility issues, and they can ask their teacher for help if they have any issues using the software.
However, Adobe Acrobat is one of the most expensive PDF editors on the market, and is only available as a monthly subscription, so you won't actually own the software that's installed on your computer.
Fortunately, you can download the basic Adobe Acrobat Reader for free. If you want more features, you might want to consider using the paid Standard or Pro version. Just keep in mind that the Standard version is only available for Windows, but the Pro version is available for Windows and Mac.
Download: Adobe Acrobat Reader (Free, subscriptions available)
Foxit Phantom PDF
One of Adobe Acrobat's competitors is Foxit Phantom PDF, a full-featured PDF editor with an interface similar to Microsoft Office's "ribbon" layout.
Foxit has extra privacy and security features that aren't provided by Adobe, and their free PDF reader allows you to make minor edits and changes that aren't available in Adobe Reader.
Foxit Phantom PDF is also lightweight, meaning it runs quickly and doesn't slow down other apps on your computer, making it perfect for student laptops and tablets.
Download: Foxit Reader (Free)
Download: Foxit Phantom PDF for Windows | Mac ($139)
Microsoft Word
If your child already has the desktop version of Microsoft Word installed on their computer, you may not need to purchase an additional PDF editor. Microsoft Word can save documents as PDFs, as well as make minor edits to existing PDFs, which may be all your child needs for their classes.
Download: Microsoft Word ($139.99)
Related: How Chrome's Built-In PDF Viewer Lets You Do More Than Just Read PDFs
3. Password Managers
A recent addition to many required software lists in a password manager. A password manager allows you and your children to create and save unique passwords for every service you sign into, without compromising security by writing them down or saving them in an unencrypted document. Here are two great options for password managers.
Bitwarden
Bitwarden is a free and open-source password manager that's compatible with Android, iOS, Windows, Mac, and Linux. Bitwarden is routinely audited by third-party security firms to ensure its cloud is completely secure, but it also gives you the option to install it on your own server at home if you prefer to keep your passwords offline.
Bitwarden works with all major web browsers (and some less-major, like Opera and Tor), and it integrates with Touch ID on iPhones. While the base version is free, you can also purchase a family account, which gives you 1GB of encrypted file storage, two-factor authentication, and priority customer support.
Download: Bitwarden Basic (Free, subscription available)
1Password
1Password offers military-grade encryption to home users with their password manager for Android, iOS, Windows, and Mac.
1Password offers a wide range of features including an authentication app, multiple password vaults, and a Travel Mode that allows you to delete sensitive data from your devices before you travel and then restore it when you return home.
1Password also integrates with other mobile apps just like it does on computers, meaning you don't have to copy and paste your password to sign in to apps on your phone. 1Password doesn't have a free version, but you can try the software for 14 days before you buy it.
Download: 1Password Personal ($2.99 per month, 14-day free trial available)
4. Security Software
If your child is going to use their devices to access the internet, you need some sort of security software to prevent a virus or malware infection. In addition to antiviruses, these security suites offer a full range of features to protect your devices and ensure your child is browsing safely.
Norton 360 Deluxe
Norton 360 Deluxe is a security suite designed for families with a simple, intuitive interface. Norton 360 Deluxe offers a full suite of parental controls including app usage limits, web content filters, device location tracking, and YouTube monitoring.
You also get a VPN with unlimited data, a password manager, phishing and identity theft protection, and 500GB of cloud storage. One Norton 360 Deluxe license can be used on up to 5 devices, and it's compatible with PC, Mac, iOS, and Android.
Download: Norton 360 Deluxe ($104.99/year)
Bitdefender Total Security
Bitdefender's free version used to be your IT guy's best-kept secret, but now they offer a family-friendly suite of security software called Bitdefender Total Security. This light-weight software includes many of the same features as other security suites without slowing down your computer, making it perfect for older laptops and tablets.
Bitdefender Total Security offers parental controls such as screen-time limits, app tracking, and geofencing, as well as a VPN with a 200MB daily limit (which can be upgraded for a price), phishing protection, and a password manager.
Like Norton 360 Deluxe, a single Bitdefender Total Security license protects up to five devices and is compatible with PC, Mac, iOS, and Android.
Download: Bitdefender Total Security ($89.99/year)
Finding Essential Software for Young Students
The software you choose for your young student should fit in your budget while still providing your child with all the features they need to succeed in class. By comparing multiple options, you can find the right balance between price and usability.
Always make sure that your child's teacher approves of any off-list software before you purchase it, and don't forget to check-in on your child to make sure they're using their software safely and correctly.
7 Underground Torrent Sites for Getting Uncensored Content
You need specialized search engines to find legal torrents, foreclosed houses, public records, and even UFOs. Enter the dark web.
About The Author


Source: on 2021-01-06 10:56:15

Read More At Source Site