70+ Resources to Learn Real Estate Investing — And Do It Right
|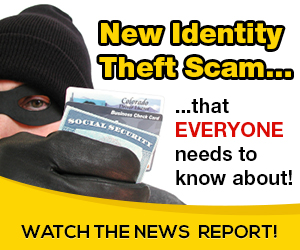 Evaluating properties & determining value
Zillow Zestimates
For a free way to gauge pricing.
Need a rough estimate of what a property's worth on the current market? Zillow bases its property "Zestimates" on recent sales and public records, so it can help you get an idea of what a home might fetch after improvements. It also allows you to search recently sold homes in an area to get more deep-dive insights. 
These websites also offer free home value estimates:
Property Shark
Trulia
Redfin
Realtor.com
For detailed property reports.
If you're looking for more detailed (and likely more accurate) valuations, RealQuest can help. This one charges a fee, but it pulls a whole slew of data points for any given address. You'll have access to transaction and ownership records, nearby sales, MLS data, estimated property values, and more. You can even check foreclosure statuses on properties you're eyeing.
Investability
For estimating a property's financial performance.
Altisource's Investability tool goes beyond valuing a property. This one actually helps you estimate the cash flow, cap rate, yields, and other financial results a home can deliver. It's specifically aimed at single-family real estate investors.
For evaluating properties on the go.
See a home that looks promising while you're out and about? Don't wait until you get home to get the details. Even if it's not for sale, Homesnap gives you accurate, real-time property data just by snapping a picture of the property. You can also get info like school zones, property history, and more. The app is available on both iOS and Android devices.
For gauging crime rates in the area.
Want to see how safe an area is before you buy in? This FBI tool can help. It lets you dive down deep into the specific crime stats of any given city or community across the country. You select your state, narrow down the city, and then find your local police department. You can then filter by crime type and date range to get a clear picture of how safe an area is.
For determining a property's flood risk.
With the number of hurricanes and natural disasters in recent years, gauging a property's flood risk is always prudent. Just head over to the Federal Emergency Management Agency's website and enter the address of the property you're considering buying. You'll see an interactive flood map that helps you determine a home's flood risk.
For local school ratings.
Local school quality is an important factor if you're marketing to families. With GreatSchools, you can evaluate school district ratings as well as individual campus scores and reviews. There's even data on test scores, student progress, teachers, discipline records, and more.
Here are some other resources for gauging school quality:
For crime rates, livability scores, and more.
Need a more all-encompassing picture of a property? AreaVibes covers crime and education like the above websites but also throws in ratings for amenities, costs of living, housing affordability, weather, and employment prospects. You can access data on local demographics, too.
For viewing a far-off potential property.
If you're thinking of investing in a property outside your local area, Google Maps can help you scope it out no matter where you're located. Enter the address and open street view to see the real, unpolished version of the property (not those fancy listing photos). If you want to get a feel for the neighborhood, click up and down the street to explore the area.
Financing your properties
For checking your credit before applying for financing.
Every American is entitled to a free annual credit report from all three credit bureaus (Experian, TransUnion, Equifax). Make sure to pull yours before starting your investment efforts, as it can give you a clearer picture of your credit and your financing options.
For fixing your credit when it needs help.
If your credit isn't up to snuff, the Federal Trade Commission has some tips for improving it. The agency offers resources for spotting legitimate credit repair programs and avoiding scams, too. You can also look to Experian and FICO for more tips on improving your credit.
For a low-down-payment mortgage.
You might be able to use Fannie Mae and Freddie Mac's low-down-payment loans to finance your investment purchase in certain situations. Clever Real Estate has a solid breakdown of what this entails and how to tell if you're eligible. You can also check out Fannie's HomeReady or Freddie's Home Possible loan programs directly.
Renovating & flipping
For finding reputable contractors.
Fixing and flipping a house? Unless you're a DIY pro, you'll need some help along the way. With Thumbtack, you can search for vetted contractors and remodeling experts in your area and view reviews, ratings, and other data. You can even search by project type if you're not sure which expert you need.
Here are some other places to find contractors:
For financing your renovation efforts.
Need help covering the costs of your rehab efforts? The Federal Housing Administration offers the 203(k) mortgage loan for just such purposes. It's for single-family properties and there are limits to what (and how much) the loan can cover. But it could make your fix-and-flip dreams a reality. Make sure you go through an FHA-approved lender if you're interested in using one.
For properties you plan to fix and flip.
Thinking of fixing and flipping a home? This detailed guide can help you estimate the property's after-repair value quickly and easily. Created by long-time investing "coach" Chad Carson, the three-step process is a simple one you can rinse and repeat for any potential property you consider.
For easy fix-and-flip deal analysis.
Designed for rehabbers and flippers, RehabValuator helps you calculate right-size offers, analyze potential deals, and calculate rehab project costs and outcomes. You can also use it to manage your projects and the budgets attached to them.
Property rental & management
For creating your rental application.
RocketLawyer helps you create state-specific lease applications with a few clicks. Answer a few questions about your property and ideal rental arrangement, hit submit, and download or print your form instantly. You can also download other useful legal documents like past-due notices, requests for credit references, and more.
For screening potential tenants.
RentMarketplace streamlines the entire prospecting process. Use it to create your rental application, run credit and background checks on potential tenants, and execute your lease with the chosen renter. It even offers features beyond this like rent payment processing if you're looking for a long-term solution.
These are some alternative tools for screening tenants:
For creating your leases and contracts.
This well-known hub for all things legal offers a variety of residential lease agreements for purchase. You can also buy lease termination contracts and a slew of other landlord- and tenant-related forms on the site.
For determining fair-market rent.
Want to know what a property could fetch on the current rental market? Head to Rentometer.com and enter a few quick details about the home. You'll instantly see average comparable rents for the neighborhood as well as where your proposed rent falls on the spectrum.
Altisource's RentRange tool can also help in setting your rent.
For collecting rent.
Want to ensure fast, timely rent payments month after month? Use a tool like RentTrack, which offers online payment processing and reports those payments to credit bureaus, allowing tenants to build credit and boost their score in the process. It eases the rent payment process and provides incentives for paying on time — a win-win for everyone.
Here are a few other online rent collection tools:
For managing the property (and the books).
Cozy is one of the most recommended property management tools out there. It lets you do everything from market your properties and screen potential renters to manage expenses and communicate with tenants. Some of Cozy is free, though rent estimates, screening reports, and other upgrades come at a fee. 
Other popular property management software solutions include the following: 
For finding a property management company to help.
Want to rent out your properties but don't want to do all the dirty work? Hiring a property management company streamlines your operations and increases your efficiency. They'll manage repairs, collect rent, and deal with tenants on your behalf. All you do is collect the cash. To see what property management companies operate in your area, head to Angie's List and filter by city and state. You can then view your options, check out ratings and reviews, and contact the companies directly.
For keeping the books.
Quickbooks is the gold standard when it comes to accounting software and it's still used by millions worldwide. It offers both a cloud-based and a desktop version, and can even sync directly with your bank account to make tracking expenses super easy. 
Want to try something different? Here are more options:
Source: on 2019-10-17 08:56:15

Read More At Source Site