86-year-old struggles with being cut off from the online world » Albuquerque Journal
|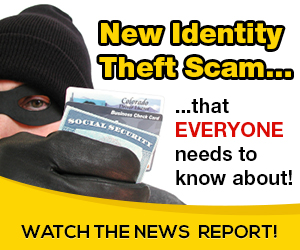 ALBUQUERQUE, N.M. — The letter came the old-fashioned way – by mail and handwritten in perfect block print.
That was certainly fitting. Michael Sullivan, the letter writer, is an old-fashioned guy.
"Sorry about the printing," he wrote in his postscript. "My typewriter broke down several years ago."
Many years ago.
……………………………………………………….
"It was a jim-dandy of a thing," he told me in his old-fashioned way over his old-fashioned landline. "A Brother."
And brother, he never got it fixed.
He never really got into that which replaced those Brothers of yore for most of us. Technology like computers, laptops and emails has never held much interest, or understanding, for a happy Luddite like Sullivan.
"I bought a computer around 2005, a super duper wonderful thing, I guess," he said. "But it was too much machine for me, and the service you needed for it was all over the place in cost."
By service, we are assuming the internet. In any case, a virus quickly took hold of Sullivan's computer, and soon it was super duper damaged beyond repair.
Sullivan turned 86 this month, and for nearly all of those years he's done just fine without such technology.
But not right now.
Hence, the letter.
About two years ago, his letter explained, a friend talked him into signing up for LifeLock, an identity theft protection company, though he wasn't sure what it was exactly or why he needed it.
"My friend is very strong-willed, and I'm not strong-willed," he said with a chuckle.
Every month, the company automatically charged him $9.99 for a service he had no access to because he had no computer, no email and no idea what his password was – and now, neither does his friend. Had his identity been stolen, he might have been the last to know it through LifeLock.
Recently, the monthly charge increased to $11.99, then it increased again to just under $20. For Sullivan, who lives simply on Social Security and savings, it was finally enough.
In early October, he called LifeLock to cancel his account. But because he did not know his password, he was summarily dismissed.
On Oct. 15, Sullivan called again and this time was told that without a computer or email he would have to mail the company a copy of his Social Security card and his driver's license – an odd request from an identity theft protection company given the risk of identity theft by mail.
"I knew it was not a good thing to do, but I didn't feel I had a choice," he said. "I was told I might have to resend my information four or five more times but that someone would call me when my account was closed."
No one called.
Sullivan said he decided to call again Oct. 20, and this time he was told the company had been instructed to immediately hang up and inform a supervisor if he called again.
"I was told I was put on a list," he said. "A special list to protect me from me."
The whole experience stung.
"I felt like they thought I was a robber," he said. "It felt terrible."
So he wrote the letter to the Journal.
"Do you know of any way I can leave LifeLock in an honorable way?" he asked.
Well, I could try. And try. And try.
Finally, after four days and numerous emails, calls and even posts in Facebook Messenger, a supervisor from what is now known as NortonLifeLock contacted me, called Sullivan to "authenticate" him and helped him untangle the mess.
"I cannot tell you how sorry I am about all this," the supervisor said.
Records show that copies of Sullivan's identification arrived on Oct. 23 and that representatives were awaiting Sullivan to call again to verify that he had sent the copies, the supervisor said.
"I don't know why he would have been told not to call us," he said. "That's wrong."
Now, things have been made right.
Sullivan is, of course, not the only person bereft of technological advances. Many cannot afford laptops or smartphones or internet service. New Mexico also has one of the lowest broadband access rates in the country, with as much as 22% of our population unserved, according to the state Department of Information Technology.
In some areas of my rural East Mountains neighborhood, internet is unavailable, unworkable or unaffordable. Every weekday, a school bus arrives at our community park to serve as a free WiFi hot spot, one of 45 sites across the city and Bernalillo County that provide internet access, especially for students who are distance learning because of the COVID-19 shutdown.
Not being able to communicate via the internet in this pandemic is tough for a guy like Sullivan whose identity is tied to the spoken word. He's naturally gregarious, and he's a former Latin teacher who speaks six languages.
"I know it sounds funny, but I miss going to the senior center and seeing my friends and practicing my Spanish and German. I haven't been since April," he said. "I'm friends with my neighbor, but he's sick now."
Sullivan's story is a good reminder to us all to check on our neighbors who may not be as plugged in as we are. Call that old-fashioned kindness.
UpFront is a front-page news and opinion column. Reach Joline at 730-2793, [email protected], Facebook or @jolinegkg on Twitter.
Source: on 2020-11-23 01:00:00

Read More At Source Site