Active Duty U.S. Military Now Gets Free Credit Monitoring
|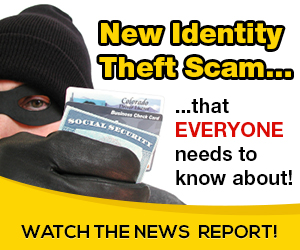 The U.S. Federal Trade Commission (FTC) announced that starting October 31 active duty U.S. Army service members and National Guard members get free electronic credit monitoring from the Equifax, Experian, and TransUnion nationwide​​​​​ credit reporting agencies (CRAs).
On June 24, 2019, the FTC announced that nationwide CRAs will be required to offer free electronic credit monitoring services for active duty military by the Free Electronic Credit Monitoring for Active Duty Military Rule that implements legislation included in the 2018 Economic Growth, Regulatory Relief, and Consumer Protection Act.
The FTC rule prohibits disclosures of information and "secondary uses" of information collected from any active duty military members who request the credit monitoring service, and CRAs are also not allowed from marketing other services while the enrollment process for free electronic credit monitoring is ongoing.
"The final Rule also prohibits the CRAs from requiring active duty military consumers to agree to terms or conditions, unless such terms or conditions are necessary to comply with applicable legal requirements," added the FTC.
Alerts will be sent within 48 hours
After enrolling, active-duty Army, Navy, Air Force, Marine Corps, Coast Guard, and National Guard members will automatically receive alerts within 48 hours via dedicated mobile apps, email, or text message when changes are made to their credit files.
This will act as an early identity theft warning system, allowing them to track any activity on their credit reports and letting them know if new credit cards are registered or loans are taken in their name.
According to the initial FTC proposal from June 2019, the changes that trigger such notifications include:
• material changes of address
• changes to negative information in your file (things like payments that are more than 30 days late, bankruptcy information, foreclosures, or liens)
• changes to credit account limits (of $100 or greater)
• and new accounts opened in your name, including collection accounts
With this information at hand, they can spot identity theft in its early stages and take all the steps needed to resolve it before the issue expands.
Details on how to sign up for free credit monitoring if you are an active duty U.S. Army service member or a National Guard member are available on the websites of each credit reporting agency.
However, if you already found signs of identity theft, you have to visit Identitytheft.gov for the steps you need to go through to get started on recovery.
Army personnel actively targeted by fraudsters
U.S. Army service members are currently targeted in identity theft schemes as BleepingComputer reported during the last two months.
For instance, yesterday we reported about a fraudster that pleaded guilty of having a role in the theft of millions of dollars from thousands of U.S. Army members, mostly from elderly and disabled veterans.
Fredrick Brown, a former U.S. Army civilian medical records administrator, admitted that between July 2014 and September 2015, he stole the personal identifying information (PII) of thousands of military members, including "their names, social security numbers, DOD ID numbers, dates of birth, and contact information."
He was but one of a group of five that were charged with coordinating an identify-theft and fraud scheme that targeted "service members (active duty, reserve component, and National Guard) and veterans, their dependents, and civilians employed by the Department of Defense" as a 14-count indictment [PDF] unsealed in August revealed.
During late September, malware peddlers set up a fake web site pretending to offer jobs to U.S. veterans was observed while distributing malware that let the attackers collect information about the computer and the victims, as well as take full control of their devices.
Source: on 2019-10-31 17:22:30

Read More At Source Site