Alleged Credit Repair Scheme Halted by FTC
|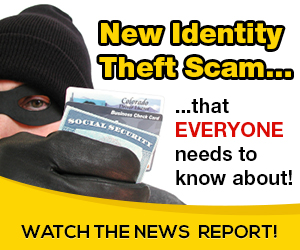 An alleged credit repair scheme is under a temporary restraining order halting its operations by order of the Federal Trade Commission.
The U.S. District Court for the District of Connecticut entered in a complaint for permanent injunction June 17, 2019, on behalf of the FTC against Grand Teton Professionals.
According to a news release from the FTC:
"Grand Teton Professionals is an alleged credit repair scheme that charged illegal upfront fees and falsely claimed to repair consumers' credit. The company and other defendants are charged with violating the FTC Act and several provisions of the Credit Repair Organizations Act, the Telemarketing Sales Rule, the Consumer Review Fairness Act, the Truth in Lending Act, and the Electronic Funds Transfer Act.
According to the FTC's complaint, since at least 2014, two of the defendants, Douglas Filter and Marcio G. Andrade, have operated an unlawful credit repair scam that bilked consumers out of at least $6.2 million.
"A good credit score can help you buy a home, get a business loan, or finance an education," said Andrew Smith, Director of the FTC's Bureau of Consumer Protection, in the news release. "These companies preyed on consumers who wanted to clean up their credit by making false promises and taking illegal upfront fees."
When there are admissible facts evidencing egregious conduct, ACA International supports regulators' efforts to target bad actors, stop illegitimate debt collection activity, and safeguard consumer rights by removing known violators from the financial marketplace. ACA has worked consistently with the FTC, Consumer Financial Protection Bureau and other regulators to help them understand the complex issues that legitimate debt collectors face, and takes pride in its frequent and varied industry compliance educational services and offerings in support of the overwhelming majority of legitimate debt collectors who operate lawfully, take consumer protection seriously and play a unique and much-needed role in our credit-based economy.
The FTC news release further states:
"The FTC charges that the defendants, using such trade names as Deletion Experts, Inquiry Busters, and Top Tradelines, used deceptive websites, unsolicited emails, and text messages to target consumers with false promises of substantially improving consumers' credit scores by claiming to remove all negative items and hard inquiries from consumers' credit reports. The defendants also falsely claimed to substantially improve consumers' credit scores by promising to add consumers as "authorized users" to other individuals' credit accounts, a practice known as adding "tradelines" or "piggybacking" credit. In most instances, however, the defendants were not able to substantially improve consumers' credit scores.
The complaint also alleges that the defendants charged illegal upfront fees and failed to provide consumers with required disclosures about their credit repair services. The defendants also advised consumers to mislead credit bureaus by filing false identity theft affidavits and to mislead lenders by claiming to be authorized users on other individuals' credit accounts.
In its complaint, the FTC charges that if a consumer complained about the lack of results or attempted to exercise their statutory rights to dispute the defendants' illegal advance fees, the defendants would threaten them with legal action for violating purported anti-disparagement and anti-chargeback contract clauses. The defendants offered consumers the option of financing these substantial fees, but failed to make critical required disclosures. When the defendants processed fees, they routinely engaged in electronic fund transfers from consumers' bank accounts without obtaining proper authorization. The defendants often used illegal remotely created checks to pay for the credit repair services they offered through telemarketing.
Under the terms of the temporary restraining order granted by the court, the company has temporarily ceased operations and the defendants' assets are frozen.
The corporate defendants are: Grand Teton Professionals, LLC; 99th Floor, LLC; Mait Management Inc.; Demand Dynamics LLC; Atomium Corps Inc. (a Wyoming company); Atomium Corps Inc. (a Colorado company); Startup Masters NJ Inc. (a Wyoming company); Startup Masters NJ Inc. (a New Jersey company); First Incorporation Services, Inc. (a Wyoming company); First Incorporation Services, Inc. (a Florida company); and individual defendants Douglas Filter and Marcio G. Andrade."
Source: on 2019-06-24 21:07:30

Read More At Source Site