Are You One of the 1.5 Million Consumers Affected by the SunTrust Breach?
|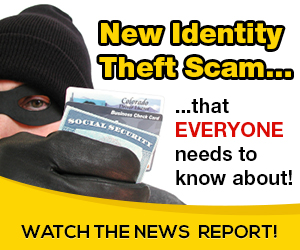 SunTrust Banks revealed on April 20 that the records of up to 1.5 million clients might have been compromised. As a result of this news, the financial institution is offering identity protection for all current and new clients.
This incident is a little different from other recent data breaches, such as the Equifax data breach. Rather than being the work of outside hackers, this theft might have been perpetrated by a former SunTrust employee.
What SunTrust information was stolen?
SunTrust is a full-service financial company offering mortgages, brokerage services, asset management, checking and savings accounts, and loans — including private student loans. If you have private student loans with SunTrust or another financial product or service, your information might have been compromised.
SunTrust has notified clients that the following information might have been exposed:
Names
Addresses
Phone numbers
Certain account balances
SunTrust is investigating the matter.
"We began our own internal investigation, and through that process, approximately six to eight weeks ago, we discovered that the former employee attempted to download client information," Bill Rogers, chairman and CEO, said on a call with analysts, according to Reuters.
The former employee might have wanted to share the information with a criminal third party.
In a press release, Rogers said SunTrust hadn't identified "significant fraudulent activity" related to the breach. However, he indicated that SunTrust had increased its efforts to monitor accounts and to hold to its policy of zero-liability fraud protection.
"We will reinforce our promise to clients that they will not be held responsible for any loss on their accounts as a result," Rogers said. "Our priority is protecting our clients and maintaining their trust."
What could fraudsters do with the stolen information?
With the type of personal information that might have been compromised, identity thieves could open new accounts in your name.
As a result, it's important for consumers to remain vigilant to combat identity theft. SunTrust is offering IDnotify from Experian to all new and current clients. The package includes credit monitoring, an annual Experian credit report, and identity restoration assistance.
The IDnotify package also includes dark-web monitoring, which is designed to alert you when your personal information shows up for sale on websites connected to criminal or fraudulent activity.
Separate purchases of IDnotify plans start at $9.99 per month and go up to $25.99 per month, with optional add-ons available at additional costs.
What can you do if you're a SunTrust customer?
First, if you're a SunTrust customer, watch for official communications from the bank to find out if you've been affected and what your next steps with IDnotify are. Next, consider changing your password so it's harder for identity thieves to access your information.
Then, monitor your accounts and double-check your credit report. You'll receive your Experian credit report each year as part of IDnotify, but you can get another free version through AnnualCreditReport.com. You can check your TransUnion and Equifax reports as well.
Signing up for a consumer credit website, such as Credit Sesame or Credit Karma, also can help you track your credit and loan activity.
Finally, if you have student loans through SunTrust and are worried about future breaches, you might consider refinancing your student loans. However, there's always a chance your data is vulnerable, no matter where you keep your accounts.
In the end, it's important to stay on top of all your financial accounts. Regularly scan your bank, credit card, and investment accounts to catch fraudulent charges.
Interested in refinancing student loans?
Here are the top 6 lenders of 2018!

Our team at Student Loan Hero works hard to find and recommend products and services that we believe are of high quality and will make a positive impact in your life. We sometimes earn a sales commission or advertising fee when recommending various products and services to you. Similar to when you are being sold any product or service, be sure to read the fine print understand what you are buying, and consult a licensed professional if you have any concerns. Student Loan Hero is not a lender or investment advisor. We are not involved in the loan approval or investment process, nor do we make credit or investment related decisions. The rates and terms listed on our website are estimates and are subject to change at any time. Please do your homework and let us know if you have any questions or concerns.
Source: on 2018-04-23 17:33:45

Read More At Source Site