Ask Finney: PG&E credits, engagement rings, auto repair shops
|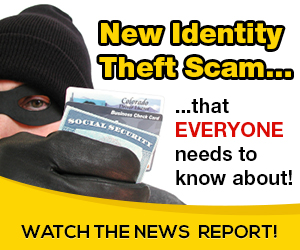 SAN FRANCISCO (KGO) —
7 On Your Side's Consumer Expert Michael Finney answers your consumer questions.
Question 1:
Lucie asks: I would like to know how residents are getting credit on their PG&E bill? Mine went from $25 to $135.
Answer 1:
Great question and the answer is a bit complicated. Twice a year, PG&E customers get a break on their bill called the "California Climate Credit." You typically see the credit around April and October. So, where does the money come from? Well, power plants are required to buy carbon pollution permits to fight climate change. Customers ultimately foot the bill, but if the bill is less than planned on, customers get the rebate.
Question 2:
Tony asks: When shopping for an engagement ring, what do I need to look out for?
Answer 2:
You want a diamond that has been graded by either the Gemological Institute of America or another respected grading organization. They grade the diamond using the four C's: Carat, Cut, Color, Clarity. That is how big, how well is it cut, is it clear white or tinted, and can you see cracks or carbon dots in the diamond. Now take those grades, and check the price on the Rapaport Diamond Report. It keeps track of diamond prices. Most legit jewelers have the report on hand, and will show it to you if you ask. If you pay the price in the Rapaport Diamond Report, then you know you're paying a good price.
Question 3:
Helen asks: I had my car worked on in a repair shop. But now, my car has more problems that it had before. An alert light is always on. What can I do?
Answer 3:
Tell the shop your concerns, and see if they will try to figure out what occurred here. If they won't, file a complaint with the Bureau of the Automotive Repair. Its investigators would take a look at your information, and talk to the owner of shop. They'll try to come up with a resolution. Here is a link to the Bureau of Automotive Repair.
Click here for a look at more stories by Michael Finney and 7 On Your Side.
(Copyright ©2018 KGO-TV. All Rights Reserved.)
Source: on 2018-05-18 20:22:30

Read More At Source Site