Baptist missionaries exposed to data breach
|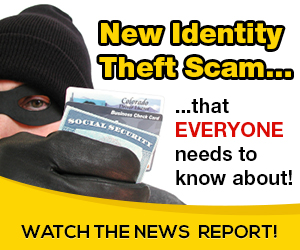 Southern Baptist missionaries may have been exposed to a data breach, and Alabama missionaries have been warned to be on the lookout for fraud.
A data breach occurred at the International Mission Board that may have exposed personal information of current and former employees, volunteers and applicants, Baptist Press reported.
The IMB, which coordinates international mission work for the Southern Baptist Convention, began a "comprehensive response" immediately upon discovering the cyber security incident and promptly notified law enforcement officials, according to a statement released to Baptist Press on July 16.
On July 6, 2018, the International Mission Board notified potentially affected current and former employees, volunteers, and applicants of a data security incident.
"IMB deeply regrets any inconvenience or concern this security compromise may cause," the IMB said in its statement. "The company takes very seriously our responsibility to protect the information entrusted to us. We have already implemented new security technologies around our most sensitive systems and data, which will improve our ability to detect and respond to threats to our data networks."
Rick Lance, executive director of the Alabama Baptist State Board of Missions, sent an e-mail to Alabama Baptist leaders on July 26 to make sure potential victims were aware of the data breach.
"Many who have served during the past several years on IMB-related trips … should take note of information in the correspondence they receive from IMB," Lance said in the email, according to the Alabama Baptist. 
The IMB has offered one year of free identity theft protection services from MyIDCare to those whose information has been identified as part of the data breach. The deadline for enrollment is Oct. 5.
Source: on 2018-07-30 16:26:15

Read More At Source Site