BBB, Tops, Shred-It, AT&T and KeyBank partner for Secure Your ID Day
|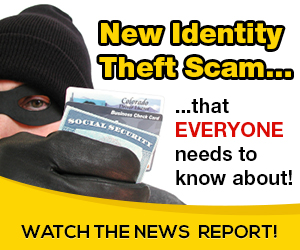 Recent data shows that identity theft and fraud continue to be problematic for consumers.
In 2018: 14.4 million consumers reported identity fraud, 25% of identity theft reports had a monetary loss (average $375), of the identity theft reports, new credit card fraud was up by 24% and people age 30-39 reported the most cases of identity theft.
To help combat identity theft and educate the public on best practices to secure personal information, Better Business Bureau of Upstate New York, in partnership with Tops Friendly Markets, Shred-It, AT&T, KeyBank, Greater Baldwinsville Chamber of Commerce, Cheektowaga Chamber of Commerce and West Seneca Chamber of Commerce present Secure Your ID Day 2019. The event will take place from 9 a.m. to noon Saturday, Oct. 5 at the following locations:
 Tops Friendly Markets
355 Orchard Park Road, West Seneca
 3865 Union Road (corner of George Urban Blvd.), Cheektowaga
Community members are welcome to bring up to three boxes or bags of documents for free on-site shredding and volunteers from the partnering organizations will be on hand to assist and distribute safety tips.
Better Business Bureau of Upstate New York knows the best lines of defense are secure paper shredding, education, and routine safety measures to protect digital information. Data breaches and other cybersecurity incidents continue dominating the news, so people may not think about the importance of shredding old sensitive or secure documents. Once an identity thief gets a hold of your information, they have it, regardless of how they got it.
AT&T is actively involved in Secure Your ID Day again this year providing cybersecurity tips and resources to all that attend one of the locations as part of the company's Digital You and Cyber Aware programs. AT&T's Digital You and Cyber Aware are free comprehensive online public education programs that offer tools offer tools, tips, apps, guidance and community educational events for people of all ages and levels to learn more about how to have a safe and secure online experience and how to protect themselves from issues such as digital identity theft and sensitive records theft.
BBB offers the following tips to protect your identity:
 Check your credit reports regularly. You're entitled to a free credit report a year at annualcreditreport.com.
 Monitor account statements to be sure you were the source for all activity.
 Shred credit card applications and statements before throwing them away.
 Never give out personal information.
 Look for secured websites. Make sure the website has a locked pad icon and "https" in the URL.
 Protect your PINs and other passwords and change them regularly.
 Cut up credit cards before pitching them and limit the number of cards you carry.
 Consider opting out of pre-approved credit card offers, which can be stolen from your mailbox by identity thieves.
 Update your computer with the latest anti-virus and anti-spyware software.
 Sign up for the Do Not Call List at donotcall.gov.
Source: on 2019-09-25 17:11:15

Read More At Source Site