Being aware of online scams can save students from identity theft and protect their bank accounts
|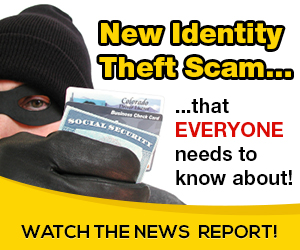 Email scams have cost BYU–Hawaii students thousands of dollars in the past year, according to U'i Keala, BYUH's IT security coordinator. In order to prevent scams, students need to be educated about them, she said.
"It's important that people understand that these things happen … It is really all user education, them being aware and looking at the signs."
One sign Keala said to check for is the email sender. She said the message might look as though it is coming from an email of a trusted individual when, in reality, it is coming from a scammer. If the user looks at the reply box, and the reply address is not the same as the original sender, it is a red flag, explained Keala.
Spencer Hauata, a junior from Tahiti majoring in business, said, "It's very simple. Do not give any personal information to someone you don't know, either over email or the phone."
Hauata, who has worked for Campus Security for more than two years, said students need to be aware of the existence of scams. Hauata is working on a series of short videos to raise awareness of scams and how to avoid them.
Hauata said students do not like to read long reports and pages of statistics and instructions, so he decided to make a video series to reach more students than the annual security reports could. He said the videos are for everyone, but they are specifically for international students who may not be aware of these types of scams.
"In Tahiti, we don't have this, people pretending to be someone and [saying] you owe money to try and scam you," said Hauata.
The inspiration for these videos came to him after he fell victim to a scam in April 2019. He received a phone call from someone claiming to be from the Food and Drug Administration. They told him his identity had been stolen and used to set up many illegal bank accounts.
"I was scared when I got the call. I was afraid of being deported and being expelled from the school."
His fear led him to pay the scammers $2,000, after realizing he had been tricked, he said he filed a police report, but it was too late, the money was gone, and the thieves vanished as quickly as they had arrived.
Another way to identify a scam email is to read it, Keala said. Usually, these emails will be asking for a favor, and the favor usually involves money. Keala listed the three main tactics scammers use: spoofing emails, phishing scams and social engineering scams.
When scammers spoof an email, it means they have gained access to someone's email and can now send out emails as though they are the person whose email they have taken over, explained Keala.
A phishing scam usually uses a spoofed email, and the sender is pretending to be a trusted individual, she said. In phishing scams, the main goal is to get money or credentials (usernames or passwords), said Keala.
Social engineering scams are when scammers manipulate their target into giving them money or credentials, said Keala. "They might say 'I saw your resume out there, and if you're interested, we have a position open,'" Keala explained. She said this could lead to a chain of communication of them sending money and asking for money.
Megan DeJong, a junior from Colorado majoring in psychology, was recently the victim of a fake check scam, which cost her $4,850. Looking back, she said there were several moments when she should have realized it was a scam.
"When I got the check, it was a check from an obscure company, that should have been a red flag. I definitely should've questioned why he couldn't have sent the money to the landlord himself."
After this experience, DeJong said she learned it is okay to say no. She said setting boundaries for herself is important, and "it just shows that I am aware and taking into consideration my own needs instead of theirs."
When students are victims of scams and lose money, Keala said the school cannot do much to help the student. "That's something they need to be aware of … Don't be sending people money if you don't know who they are. You don't know them, and they don't really know you."
It is hard to block email scams, she said, because anyone can email anyone. Because of this, Keala said it is important to be vigilant and aware of scams. If anyone falls for a scam, the first thing they should do is change their password, said Keala.
Changing passwords is crucial because if a scammer gets access to someone's credentials, they now have access to everything their victim has access to, said Keala. This can be dangerous if the victim has access to sensitive information, such as social security numbers, full names, and dates of birth, because those can be used to steal people's identities.
Being vigilant is the most important thing, said Keala. "As long as [students are] being vigilant and aware, [they can] send me a million emails a day to look at. That's totally fine. I'd rather them be safe."
Keala said people can also call the IT office for any questions. The IT Help Desk phone number is (808) 675-3921.
Source: on 2020-03-18 17:45:00

Read More At Source Site