Betty Lin-Fisher: Take advantage of Equifax data breach settlement – News – Akron Beacon Journal
|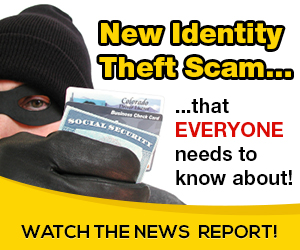 Need help deciphering the large settlement the Federal Trade Commission reached recently with Equifax?
Chances are pretty high that you or your loved ones were part of the huge Equifax data breach in September 2017. The personal information, including Social Security numbers for 147 million people, or nearly half the U.S., was exposed for one of the three main credit reporting companies.
After the breach, Equifax offered its Trusted ID credit monitoring and credit lock product, plus $1 million in ID theft insurance for free for one year.
Here's what the settlement includes:
• Free credit monitoring for up to 10 years and $1 million in identity theft insurance or $125 cash if you opt-out of the service and can show proof you've bought a service for at least six months after the claim.
There's some fine print here: The settlement offers at least four years of free monitoring of your credit report at all three of the major credit bureaus (Equifax, Experian and TransUnion) and $1 million of identity theft insurance. Then you can opt-in to another six years of free monitoring of just your Equifax report. If you were a minor in May 2017 and were part of this breach, you are eligible for a total of 18 years of free credit monitoring (four with all three bureaus plus 14 with Equifax).
The FTC a few days ago said so many people have turned in claims for the $125 in cash instead of the credit monitoring program that they warn the payouts will be much less since the settlement payout is capped. The FTC is advising people to take the 10 years of credit monitoring, which is worth several hundred dollars.
• If you were the victim of ID theft because of the breach, you can claim for reimbursement for time spent cleaning up your credit: up to $25 an hour for up to 10 hours or up to 20 total hours if you have documents. You can also be reimbursed up to $20,000, with supporting documents, if you can show you spent money trying to recover after ID theft.
• Up to 25 percent reimbursement for Equifax Credit Monitoring subscriptions if you paid for them between Sept. 7, 2016, and Sept. 7, 2017.
Your data must have been breached to get any of the items above. There is a lookup tool on the official website for the settlement to see if your information was impacted. That site is www.EquifaxBreachSettlement.com. Claims can either be filed online or you can call 833-759-2982 for a form to be mailed. Claims for minors must be mailed in; download the form or call.
Additionally, even if you weren't part of the breach, the settlement offers two things to all consumers: 1) free identity restoration services for up to seven years, though it's unclear what is covered and 2) In 2020, all U.S. consumers can get six free credit reports for seven years from Equifax. That's in addition to the one free report from each bureau, per federal law, at www.annualcreditreport.com or 877-322-8228
So now what?
Here's advice from Eva Velasquez, the CEO of San Diego-based Identity Theft Resource Center. Velasquez:
"It really does depend on the individual person. I definitely want people who have done nothing to do something," she said, referring to people who have not placed a credit freeze or monitored their credit reports.
"If they have done nothing, then yes by all means opt-in to the credit monitoring. If affords you a level of detection, particularly if you aren't going to take the steps to watch that for yourself.
"Of course, we are advocates of freezing your credit. It's free now," she said.
I've been a longtime credit freeze advocate. It used to cost Ohioans $5 per credit freeze or lift but a law in September 2018 made them free nationwide to place and lift.
Get them at all three bureaus.
It's like locking all of the doors to your house. You wouldn't go to sleep or leave your house with only your front door locked, but leave the side or back door unlocked. A credit freeze locks your credit from everyone — including you — without the proper key.
It is easy to "lift" or "thaw" your freeze and can be done in minutes online or by phone.
They do not affect your current credit or accounts, they only freeze new credit.
For my column on how to freeze your credit and to see other popular columns, go to Ohio.com/topics/betty.
Back to credit monitoring services. I've never been a big fan because my freezes are more powerful. To me, the service tells me someone has tried to rob my house instead of my security system (freeze) protecting me.
I signed up for Trusted ID after the Equifax breach. I never found any use out of it, but was protected by my credit freezes. I did not opt to pay for it after the free year.
But Velasquez makes a good point about the settlement service. It creates no harm, is free, gives up to 10 years of protection and $1 million in ID theft protection. After the Jan. 22 deadline to file a claim under this settlement, this offer is over.
Velasquez doesn't want people to claim it just because it's "free." "This is compensation for the wrong you have suffered for having your information released."
My family members and I who were affected by the breach have filed claims. It took minutes online. It appears the benefits will not be available until after the January 2020 deadline has passed.
Beacon Journal consumer columnist and medical reporter Betty Lin-Fisher can be reached at 330-996-3724 or [email protected] Follow her @blinfisherABJ on Twitter or www.facebook.com/BettyLinFisherABJ and see all her stories at www.ohio.com/topics/linfisher.
Source: on 2019-08-02 19:15:00

Read More At Source Site