Biz Notes: East Cobb Pigskin Preview highlights August calendar
|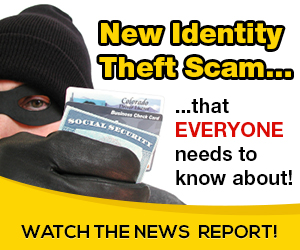 With August only a day away, local business groups are revving into back-to-school mode, including the East Cobb Area Council of the Cobb Chamber of Commerce. Its annual East Cobb Pigskin Preview breakfast is next week.
It's on Thursday, Aug. 9 from 7:30-9 a.m. at Indian Hills Country Club (4001 Clubland Drive), and you can get registration information here. While last season was full of change, as four of the six public high schools in East Cobb had new coaches, for 2018 they will all be back.
The coaches will be answering questions and will bring some of their top players with them as pre-season practice is getting underway.
The highlight of the year was Walton reaching the second round of the state playoffs under Daniel Brunner, who was one of the rookie coaches.
On Thursday, the Sandy Springs-Cobb MeetUp networking group has its monthly breakfast from 9-10:30 a.m. at Egg Harbor Cafe (4719 Lower Roswell Road). Small business owners will meet to share trips and help find referrals in an open group setting. The group also meets for lunch the third Thursday at Tijuana Joe's (690 Johnson Ferry Road).
The East Cobb Business Association is holding its next Lunch and Learn Session Aug. 7 at the Sewell Mill Library, with the program subject being identity theft protection strategies. The ECBA monthly luncheon guests on Aug. 21 at Olde Towne Athletic Club are Atlanta Braves marketing and partnership executives.
The ECBA's East Cobb Open Networking breakfast is every Friday from 7:30-8:30 a.m. at Egg Harbor, and it's drop-in event.
Congresswoman Karen Handel is the guest speaker at the Northeast Cobb Business Association monthly luncheon Aug. 15 from 11:30-1 at Piedmont Church (570 Piedmont Road).
The NCBA's Five Alive business after hours event on Aug. 30 goes from 5:30-7:30 p.m. at the Fidelity Bank Canton Road branch (830 Old Piedmont Road) and also is themed for the upcoming football season.
Get Our Free E-Mail Newsletter!
Every Sunday we round up the week's top headlines and preview the upcoming week in the East Cobb News Digest. Click here to sign up, and you're good to go!
Related
Source: on 2018-07-31 06:07:30

Read More At Source Site