Bloomfield Paper Shredding Event Scheduled for Saturday November 2
|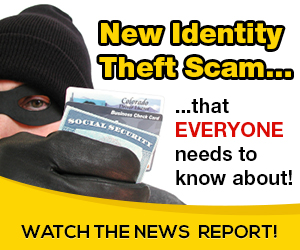 BLOOMFIELD, NJ — The Township of Bloomfield and the Bloomfield Department of Public Works and Parks are hosting their second paper shredding day of the year on Saturday, November 2 from 9:00am – noon at the Board of Education Parking lot, 155 Broad St. (across from the High School.) Bloomfield residents with identification are encouraged to bring any and all paper documents to be shredded. In addition, blue recycling bins will be available to residents with proof of Bloomfield residence.
"The Department of Public Works' free shredding days are a great service to the community and I invite any Bloomfield resident to utilize this service on Saturday. Bills and other legal or financial documents should always be shredded, to protect residents from being the victims of identity theft and other financial crimes," said Mayor Michael Venezia. "Bloomfield is an environmentally-conscious municipality and shredding events allow us to recycle tens of thousands of pounds of paper, while protecting residents' identities."
Saturday's event is sponsored by the Bloomfield Recycling Committee along with the Department of Public Works and Parks. Shredding events are a free way to safely destroy sensitive documents and diverts old paper from landfills or incinerators. 
"We realize that not everyone has access to shredding devices and we are proud to provide this free public service," said Councilman Nicholas Joanow. "It is important that any and all documents containing personal information be disposed of in the proper manner. I would like to thank the Bloomfield Department of Public Works, and specifically Recycling Coordinator Louise Palagano for hosting free community events like these."
"We are proud to join the Mayor and Council in providing essential services like shredding and recycling events to the township's residents," said Bloomfield Recycling Coordinator Louise Palagano. "We've had such great turnouts in the past and I hope to see even more on Saturday. I encourage any residents with questions about this event or regular recycling to call our department at 973-680-4127."


Source: on 2019-10-07 19:37:30

Read More At Source Site