BoostMyScore Settles with FTC on Charges the Credit Repair Comp…
|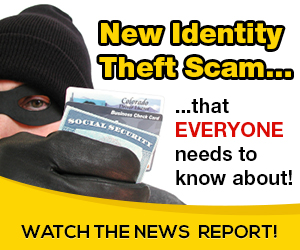 Colorado-based BoostMyScore, LLC, BMS Inc., and William O. Airy settled with the Federal Trade Commission on charges they misled consumers with promises to "drastically and immediately" improve credit scores and increase access to lower rates on mortgages, according to an FTC news release.
The proposed settlement (which will soon be filed with the court) includes a monetary judgment of $6,630,678, which will be partially suspended upon payment of $64,863 due to the defendants' inability to pay.
In its complaint against the operators of BoostMyScore.net (BMS), the FTC alleged that the defendants guaranteed consumers that, in exchange for fees ranging from $325 to $4,000, they could "piggyback" on unrelated consumers' good credit, artificially inflating their own credit score in the process.
"This company charged people thousands of dollars based on hollow promises that 'piggybacking' on a stranger's good credit would raise their credit score or help them get a mortgage," said Andrew Smith, director of the FTC's Bureau of Consumer Protection.
In piggybacking, a consumer pays to be listed on another person's well-maintained credit account, ostensibly receiving the benefit of the good account on their own credit even though they can't access the account. In this case, the FTC alleged, defendants charged struggling consumers steep, illegal fees and made unsupported promises about how piggybacking would pave the way to new credit, including mortgages and other loan products, the FTC news release stated.
According to the complaint, BMS made unwarranted promises in various advertisements that consumers' credit scores would increase by anywhere from 100 to 120 points over two to six weeks. BMS also allegedly charged consumers upfront for the credit repair services they offered, which is illegal under the Credit Repair Organizations Act (CROA). The complaint alleges that the defendants violated the FTC Act, CROA and the Telemarketing Sales Rule (TSR).
Other details of the proposed settlement may be accessed here.
Source: on 2020-03-09 11:11:15

Read More At Source Site