Capital Region residents see increase in unemployment scams and fraud
|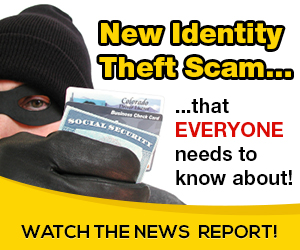 "Obviously I had not filed a claim. The second letter said to please disregard anything, that it appeared that I was a victim of fraud and that I didn't have to do anything else. That was it. A week later, I got the third letter, which included the debit card that tells me that I had been approved for unemployment insurance, and please activate this card."
Local police have posted warnings after seeing a big uptick in calls about these letters. They're telling callers to report them to the New York State Department of Labor. 
"If you got the letter, you really should be monitoring your credit from that point forward, just to be sure there's nothing else going on," said North Greenbush Police Chief David Keevern.
"We've had a couple instances where somebody got the letter, and around the same time, maybe connected, maybe not, they got another letter regarding something at the bank that had taken place, also fraudulent."
The problem is so big, the U.S. Attorney's Office is hiring a special prosecutor to deal with unemployment fraud. 
The Labor Department says criminals are using personal information likely stolen during previous hacks of places like banks. 
Sometimes people who get a letter are asked for personal information, or the numbers on the debit card received. 
"But if you didn't apply for something, and you get a debit card in the mail, simply don't use it," said Kopley. 
Some even find out crooks have been collecting other benefits in their name and that's money they might have to pay taxes on. 
The Department of Labor says if you got correspondence or debit card for benefits for which you did not apply, you should report it immediately to the DOL.
According to the department, they have stopped $5.5 billion in fraud. 
If you receive a tax form for benefits you didn't receive, here is guidance from the IRS: 
"Per this guidance, Taxpayers who receive an incorrect Form 1099-G for unemployment benefits they did not receive should contact the issuing state agency to request a revised Form 1099-G showing they did not receive these benefits. Taxpayers who are unable to obtain a timely, corrected form from states should still file an accurate tax return, reporting only the income they received. A corrected Form 1099-G showing zero unemployment benefits in cases of identity theft will help taxpayers avoid being hit with an unexpected federal tax bill for unreported income."
Source: on 2021-02-10 18:15:00

Read More At Source Site