Cedar Rapids man sentenced to over 5 years for bank fraud
|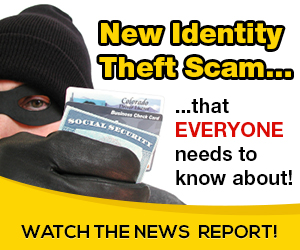 Former president of Peoples Trust and Savings Bank
Department of Justice seal in the US Attorneys office at the federal courthouse in Cedar Rapids on Friday, Dec. 23, 2016. (Liz Martin/The Gazette)
DAVENPORT — A Cedar Rapids man, who was a former president of Peoples Trust and Savings Bank in Riverside, was sentenced this week to more than five years in federal prison for bank and wire fraud and ordered to pay over $1 million in restitution to four financial institutions.
U.S. District Judge Stephanie Rose sentenced Christopher M. Goerdt, 40, to 69 months for bank fraud, wire fraud, aggravated identity theft and misapplication by bank officer on Tuesday in the Southern District of Iowa.
Goerdt also must serve five years of supervised release following his prison term and pay more than $1.2 million in restitution to County Bank, Peoples Trust and Savings Bank, Farm Bureau Financial Services and Everest Insurance.
This investigation began as early as 2006 when Goerdt participated in fraudulent activities at multiple financial institutions.
He started with Peoples in 2012 and was appointed president and chief executive officer and a member of the board of directors, according to court documents. He resigned from the bank Dec. 16, 2015. During his time at the bank, he was the sole loan officer and primarily worked out of the branch office in Riverside.
Goerdt obtained and used an unauthorized credit card in the bank's name for his personal use, according to court documents.
He charged over $89,000 on the card in three years and also diverted loan proceeds from bank customers to make payments on the credit card, the indictment filed in 2019 stated.
Goerdt also falsified loan documents, altered appraisals, made false statements to investigators and obtained loans without the knowledge of customers, according to court documents.
Goerdt knew he was being investigated by law enforcement and continued his pattern of deception by seeking employment that would allow him to commit additional fraud at Farm Bureau financial services.
The indictment stated he was a contracted insurance agent for both Farm Bureau Property and Casualty and Farm Bureau Life Company from about Feb. 1, 2017 through Jan. 24, 2018. Goerdt solicited customers to sign up for insurance with his company, receiving bonuses for obtaining policies.
Goerdt also was an officer and employee of County Bank in March 2016 and embezzled or misapplied over $2,000 from one customer and applied it to another's account without authorization, according to the indictment.
This case was investigated by the Federal Bureau of Investigation and the Federal Deposit Insurance Corporation, and FDIC's Office of Inspector General.
Comments: (319) 398-8318; [email protected]


Source: on 2021-04-21 15:07:30

Read More At Source Site