Cheryl Parson: Consumers should protect themselves from scams – The Lima News
|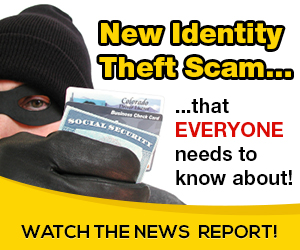 For the past 21 years, the first complete week in March has been known as National Consumer Protection Week.
For us at the Better Business Bureau, those efforts are full-time, all year round. We share important tips and information about dealing with identity theft, imposter scams, debt collection, student loan repayment scams and a myriad of other topics. It almost seems as if every email, text, or telephone call is a potential scam.
Here are some tips we've covered in these articles over the past years, plus a couple others we recognize as growing problems:
• Scams involving the elderly remain an issue. Social Security scams come in several forms, most recently one where a caller alleges the seniors' Social Security account was at risk because of illegal activity, been compromised or suspected of fraudulent use, and their account will be suspended, canceled or revoked! Social Security doesn't make threatening phone calls stating your account or benefits will be terminated. Now will it demand immediate action or payment. Do not verify your Social Security number to a caller. Simply hang up or contact Social Security directly to verify the phone call.
In a different, but still sinister, Medicare card scam, a caller or email states you must verify your new Medicare card and asks for the new number. New Medicare cards have been issued, but Medicare sent them out and knows the number so verification is not needed! Don't give it out!
• Bogus veterans organizations scams have cropped up over the past few years. Shady organizations use names similar to legitimate veterans' groups, placing illegal robocalls pretending to be a real veterans' charity. Be wary of any such phone call. Ask the fundraising organization for basic information, and be suspicious if they can't give it to you. Don't be rushed into giving a donation. Legitimate fundraising organizations don't pressure you to make an immediate donation. You can always postpone your donation and investigate that organization.
• With the recent explosion of online retail package deliveries comes a term for thieves stealing those packages, porch pirates. The bane of online retailers, they often follow UPS, FedEx and USPS mail deliverers, swiping boxes right off porches.
Here are simple steps to protect your packages from Porch Pirates: First, you can request a signature for package deliveries. Second, rent a mailbox at UPS or other shipping companies that is specifically for packages. Third, pick up the package at a different drop-off address where a trusted relative or friend can receive it for you.
• Identity theft is also something with huge negative consequences.
Tips to keep your identity safe include: Shred any important documents containing personal information. Mail checks from the post office, FedEx or UPS to prevent fraudsters obtaining your bank account and other personal information. Never give important personal data over the telephone or through emails to someone you're not absolutely sure is legitimate. Don't click on pop-up boxes when surfing the Internet.
• Spoofing is a tactic scammers use that employs technology to hide their identities. They hijack caller ID's of legitimate organizations such as law enforcement and banks. Email con artists are even posing as your church's pastor to get you to send them iTunes gift cards. This spoofing email scam often use others you trust such as bankers and relatives. If you're suspicious, simply call the person to verify the call was genuine. Don't attempt to call back the number or reply to any email.
Last year 3 million American consumers reported to the FTC that they were hoodwinked by con artists. That meant $1.48 billion in losses (or an average of $375 per consumer) were racked up. It's likely you know someone who has been victimized. Don't become a victim. Be a wise consumer — educated, aware and vigilant.
BETTER BUSINESS BUREAU
Cheryl Parson is president of the Better Business bureau serving West Central Ohio. The BBB may be found on the Internet at www.lima.bbb.org.


Source: on 2019-03-16 10:26:15

Read More At Source Site