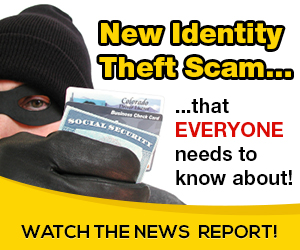 Kansas City Power & Light was recently notified by PayPal, the parent company of TIO Networks, about possible unauthorized access to TIO's network data.
This data breach affects thousands of customers who pay their utilities at the grocery store or other walk-in sites that use the third-party payment system.
TIO is offering free credit monitoring services to impacted customers through Equifax.
KCP&L, like many utilities across the country, previously used TIO's services to accept cash or check payment at authorized walk-in pay sites (i.e. gas stations or grocery stores) and ensure the payment posted to KCP&L systems.
Based on information provided by TIO, which was acquired by PayPal in July 2017, only KCP&L customers who paid their bill via check at walk-in pay locations may be affected. TIO's services for KCP&L were limited solely to these walk-in pay sites, and no KCP&L internal data or systems have been impacted.
"The safety and security of our customer's personal information is one of KCP&L's top priorities and we have extensive security and data protections in place to safeguard it," said Charles King, KCP&L's Vice President and Chief Information Officer. "While this issue is related to a third-party provider and no KCP&L data or systems have been accessed, we recognize this is an issue for our customers who use authorized walk-in pay locations. We are currently working to notify impacted customers, for whom TIO will provide identity protection assistance."
To date, TIO has identified approximately 18,500 KCP&L former and current customers whose account data was stored on servers for which evidence suggests unauthorized access occurred. Customer information that was potentially accessed is limited to name, address, KCP&L account number, bank account number and check routing information.
While TIO has indicated there is no proof that customer data was accessed, acquired, or misused, it was important to KCP&L that customers be notified of the steps they can take to assist them with identity protection.
KCP&L, along with TIO, is notifying impacted customers via mail this week. TIO, through Experian, is also providing one free year of credit monitoring, identity theft insurance, and assistance with combating identity theft and fraud should any be detected. To enroll or determine if you were impacted, contact TIO at (855) 272-6796 (toll-free) for domestic callers or (479) 788-5000 (toll) for international callers.
As a result of this issue, KCP&L has discontinued use of TIO's services for authorized walk-in pay sites.
At this time, customers can pay their bill by:
Mailing a check to the address indicated on their monthly statement;
Signing up for online bill pay; or
Paying in person at select Balls Foods, Sun Fresh, Price Chopper, Apple Market and El Rio Bravo locations, as well as at Walmart stores within the KCP&L service territory. A full list of walk-in payment locations can be found at www.kcpl.com/payinperson.  
Copyright 2017 KCTV (Meredith Corp.) All rights reserved.
Source: on 2017-12-15 14:30:00

Read More At Source Site