Consumer Protection Watchdog Files Lawsuit against Credit Repair Firms
|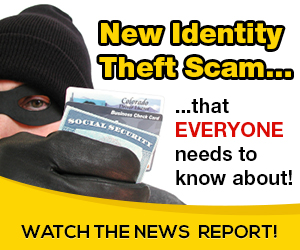 The Consumer Financial Protection Bureau (CFPB) is suing two credit repair firms and their owners for allegedly engaging in abusive and deceptive sales practices.
On Thursday, the CFPB filed a lawsuit against PGX Holdings and its subsidiaries and John C. Heath, Attorney at Law PLLC
PGX is the owner and operator of CreditRepair.com, Progrexion Marketing, Progrexion Teleservices and eFolks. Mr. Heath is the Directing Attorney at Lexington Law, which provides credit repair services.
CreditRepair.com and Lexington Law are two of the largest credit repair companies in the United States. Both depend on a shared network of telemarketing affiliates.
Allegations against the credit repair firms
In its complaint, the CFPB alleged that the defendants violated the Telemarketing Sales Rule (TSR), the Consumer Financial Protection Act of 2010 and the Telemarketing and Consumer Fraud and Abuse Prevention Act.
The defendants' telemarketing affiliates allegedly used deceptive practices to attract consumers to sign up for their credit repair services.
In addition, the defendants allegedly requested and collected upfront fees for credit repair services from consumers. Under the TSR, companies can only charge fees for telemarked credit repair services after providing documentation to consumers that the promised results have been achieved.
At the time of enrollment with CreditRepair.com or Lexington Law, consumers paid a fee between $9.99 and $14.99 for a complete copy of their Transunion credit report. The defendants allegedly told consumers that the need to pay the fee in order to start the credit repair process.
After signing-up with either CreditRepair.com or Lexington, consumers are then charged $99.95 for their first credit repair service work fee. The defendants allegedly charged the fee fifteen days after a consumer's enrollment. After that, consumers paid ongoing monthly of $79.95 to $129.95 for credit repair services.
The CFPB is asking the court to impose appropriate injunctive relief against the defendants for their violations including refunds of monies to consumers, disgorgement or compensation for unjust enrichment, payment of damages and civil penalties, etc.
Source: on 2019-05-03 20:45:00

Read More At Source Site