Consumer Protection Week is March 4-10
|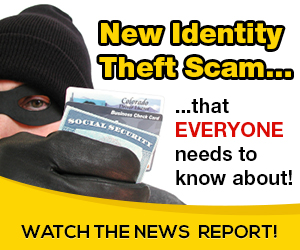 In a perfect world there would be no need for consumer protection. Everyone would understand and exercise their rights in the marketplace. All transactions would be "on the up and up," and mutual respect, honesty and integrity would rule.
In the real world, however, marketplace utopia does not exist. Consumers must stay alert and need to be occasionally reminded of their rights. Toward that end, National Consumer Protection Week helps people understand their consumer rights and the best way to make informed decisions regarding personal security. It's a chance to learn about combating scams and recovering from identity theft.
The Better Business Bureau is one of several entities that work together to highlight consumer protection during the week, set for March 4-10. You can find resources and links to other articles at www.ncpw.gov.
It's always phishing season
During 2017 there were 45,812 scams reported to BBB's Scam Tracker in The United States. In Kansas, 42% of those scammed were victimized by phishing scams. The goal of such scams is theft of a consumer's personal information to steal identity and usually then make unauthorized online purchases.
Here are the best ways to guard against phishing attempts to steal your ID:
▪  Shred everything. If possible, even all junk mail and certainly any financial documents or otherwise sensitive paperwork should be shredded.
▪  Regularly monitor all financial accounts. Check into every unknown transaction, no matter how small.
▪  Always keep your software and virus-protection programs updated.
▪  Never click on links or open attachments in emails or texts from unknown people.
▪  Look carefully when shopping online to be sure the website's URL has an "s" after "htpp."
Report it
If you feel you have been financially victimized it is vital that you report the incident. Don't let resignation or embarrassment keep you from sharing your experience. All of your fellow consumers are counting on your sharing any information that may keep them from also falling victim.
Visit the FTC website for details on how to report your incident, at ftccomplaintassistant.gov. You will find information on reporting scams, identity theft, unwanted telemarketer calls, texts or SPAM as well as how to report on other common consumer issues. Especially helpful is the identitytheft.gov site which can aid you in the formation of a recovery plan.
Also report complaints at the Better Business Bureau's website, bbb.org. Again, this step is important to keep our community informed of rip-offs and keep one another on the alert for scammer trends. Read BBB reviews of local businesses and report on your experience as well.
The Kansas Attorney General's Office – www.ag.ks.gov – is another resource for reporting scams.


Source: on 2018-02-22 18:03:45

Read More At Source Site