Consumers Lose Trust in Passwords as Online Security Tool: Experian
|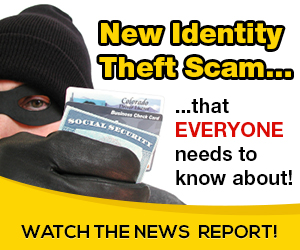 For the first time in four years, global consumers did not include passwords in their ranking of the top three security methods that make them feel the most secure. Instead, they're favoring physical and behavior-based (or "invisible") methods of security, according to Experian's "Global Identity and Fraud Report" released April 7.
The top three security methods consumers listed for 2021 are physical biometrics, such as facial recognition and fingerprints; PIN codes sent to mobile devices; and behavioral analytics, which are based on passively-observed signals across consumers' browsers and mobile devices. Methods ranked the least secure by consumers were the providing of personal information, account usernames and social media accounts.
Experian said the shifting preferences, which coincide with an increase in online banking use from 33% pre-COVID to 38% in January 2021 among adults over 40, provides businesses with an opportunity to take a new approach to security by layering visible and invisible methods. "By leveraging data and observations garnered throughout the customer journey, companies can facilitate accurate recognition and authentication at each discrete decision," the report stated.
While consumers have become more comfortable with businesses managing their online security through methods that don't require as much active consumer involvement as entering a password, they view security and privacy as a top concern and believe businesses could be doing more to protect them:
55% of consumers said security is the most important aspect of their online experience;
34% said they were worried about online privacy in January 2021 comparted to 29% pre-pandemic;
33% said they're concerned about identity theft versus 28% pre-pandemic;
51% want businesses to provide more information about how data is used and stored;
49% want to see more visible security measures in place online;
47% (59% in the U.S. specifically) want strong, invisible security measures implemented; and
45% want businesses to provide more information about why they're requesting personal information.
Age is a factor in a consumer's level of concern about fraud, with younger consumers showing the most concern, according to the report. Thirty-seven percent of consumers over 40 said they are more concerned about fraud and feel safer using biometric features now compared to pre-COVID. Of consumers under 40, 49% said they are more concerned about fraud compared to before the pandemic, and 48% feel safer using biometric features than pre-pandemic.
Respondents also demonstrated that they underestimate their level of security as credit cardholders. Forty-four percent said they were most concerned about protecting credit cards and bank account details, while only 23% said they are concerned about protecting personal data such as date of birth, address and Social Security number. "Personal data poses inherently more risk, enabling fraudsters to steal identities and take over existing accounts. Credit cards, meanwhile, offer some of the most robust protections regarding fraudulent use," the report stated. "The misconception around credit card vulnerability presents an opportunity for financial service organizations to educate consumers about the benefits of credit card transactions."
Another behavioral shift resulting from the pandemic has been an increase in mobile wallet use. Pre-COVID, 53% of consumers said they used mobile wallets; that percentage shot up to a high of 64% during the pandemic and has since dropped slightly to 60% as of January 2021.
Experian's data was based on a survey of 9,000 consumers between the ages of 18 and 70 with at least one online account and 2,700 business executives that was conducted in three waves worldwide: June 20 to July 7, 2020, September 16-30, 2020 and January 2-24, 2021.
Source: on 2021-04-14 09:42:28

Read More At Source Site