Consumers Need Better Protection From Fraudulent Robocalls
|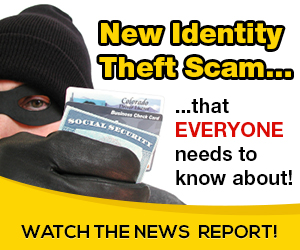 Too often, government attempts to ban unwanted robocalls turns into a game of "Whack-a-Mole." A federal agency identifies the intrusion into our lives — unwanted calls on landlines and unsolicited calls and texts on cell phones — and enacts a set of rules to give us a greater degree of privacy.
Last week the Federal Communications Commission approved regulations to zero in on annoying and sometimes fraudulent "spoof" calls — those that emanate from bogus phone numbers.
Under the new FCC rules, providers of voice communications services will be empowered to block spoofing robocalls, along with ones that come from nonexistent area codes and out-of-service numbers.
Well, hooray — for now.
The problem is that phone scammers don't care about the law, and usually find ways to flout it.
Nonetheless, several officials — including U.S. Sen. Bob Casey, D-Pa., and Pennsylvania  Attorney General Josh Shapiro, who have been pushing the FCC for better consumer protections — said the changes should provide relief for those plagued by robocalls, including seniors targeted for shady sales pitches or outright threats. That includes the now-familiar scam imploring someone to bail out a grandchild in danger — by buying gift cards at a local store and sending them overseas.
Another insidious tactic is using Internal Revenue Service phone numbers that don't dial out to demand money allegedly owed to the IRS. These calls appear legitimate because of the caller-ID source, and can help lure a victim into extortion or identity theft.
For many years consumers have been able to register with the FCC to try to block robocalls at www.donotcall.gov, but the firewall is far from flameproof. The FCC advises that you can ask your provider to offer robocall-blocking technology. You can also tell unwanted callers you do not consent to the call, record the incoming number and inform the FCC if the caller does not comply with your request.
To the extent that the new rules help, fine, but experts predict that only a fraction of the calls will be blocked.
While phone service providers are now authorized to help customers with call-blocking, they're not required to do so.
Also, there's nothing to stop companies from charging for the service, an oversight pointed out by FCC Commissioner Jessica Rosenworcel, who voted for the ruling.
"So this is the kicker: the FCC takes action to ostensibly reduce robocalls but then makes sure you can pay for the privilege," Rosenworcel said. " If you ask me, that's ridiculous."
There's only so much the government can do. If phone companies want to regain the confidence of customers plagued by nuisance calls, they can do so, easily and quickly — by offering free call-blocking services
Source: on 2017-11-19 07:00:00