Corporation Warns of Risks and Potential IRS Scams Associated With Equifax Data Breach
|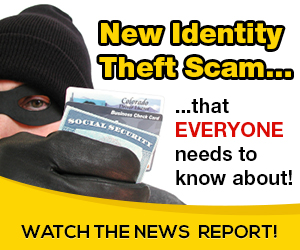 I personally have several friends whose bank accounts have been withdrawn from. It's getting worse by the minute.

LA MIRADA, Calif. (PRWEB)
November 21, 2017
The Equifax security breach is one of the largest cyber-security breaches to occur in history. Millions of people will be affected, and it is likely that new types of IRS scams will occur. "I personally have several friends whose bank accounts have been withdrawn from," reports Phil Liberatore, The IRS Problem Solver. "It's getting worse by the minute." Philip Liberatore CPA, a professional corporation that advises clients in all manner of financial solutions, is working hard to keep you informed and up to date on current tax and accounting news that could affect you or your business.
What's Happened Since News of the Cyber-Security Breach was Released?

The personal information of 145 million Americans was leaked with the Equifax data breach, which is almost half of the country's population. The information is now accessible to hackers and cyber-criminals. Reports of personal data breaches are now coming in from the U.S. and Canada.
What do these reports entail?

Many bank accounts are being compromised through the use of fraudulent, counterfeit checks.

New accounts, credit cards, and loans are being opened with stolen identities.

Fraudulent tax returns are being filed with stolen personal information. Refunds have been fraudulently collected in the past, using stolen personal data.

What Makes This Cyber-Security Breach Different?

The personal data that was stolen in the Equifax cyber-security breach didn't solely consist of account numbers and banking information, which is the only information that was taken in previous data breaches. Hackers stole birth dates and social security numbers in the most recent data breach. Criminals can now easily open fraudulent mortgage loans, new credit cards, bank accounts, etc.
Cyber criminals are belligerent and persistent. You need to take an offensive stance with safeguarding your information, accounts, and credit.
Consider taking the following steps to help protect your credit file(s):

Request a credit freeze with all credit reporting agencies (Equifax, Experian, Transunion). This will halt the opening of any new accounts in your name.

Closely monitor all existing credit card and bank accounts.

Consider instituting a fraud alert on all credit files.

File taxes as early as possible, before a fraudulent return can be filed in your name.

Reset all your passwords for email addresses and social media accounts.

Beware of IRS Scammers:

There are several IRS scams currently affecting all taxpaying citizens. These scams are so widespread and effective that they have actually altered the way the IRS works. Legitimate refunds are often delayed to many taxpayers due to fraudulent interference. Here's what you need to know about the different types of IRS scams and how to avoid them.
IRS Communication:

The IRS will never make unsolicited contact with you by telephone, email, or social media.

If you receive a message through any of these methods of communication claiming to be the IRS, it is a scam.

Never supply people who contact you in this way with personal data, including your social security number, passwords, or PINs.

The IRS will contact people via regular post mail, or surface mail, but the correspondence is in a set format with a code.

Common IRS Scams:

1. Phone Calls

Tell a victim that they owe back taxes and threaten arrest if an immediate payment isn't received.

Victims will sometimes get a recorded call.

These often have poor sound quality and the caller is not a native English speaker.

Inform people that they are receiving a final notice from the IRS regarding a past due payment.

Returning a call to the number they leave will connect you to someone who will threaten immediate arrest if a payment is not made.

2. Phishing Emails

These attempt to steal passwords, PINs, or other data.

Emails will pose as IRS official communication, including the IRS logo.

Claim you have a large refund coming.

3. Scam Letters

These are sent via surface or "snail mail."

Fake letters will resemble real IRS letters including a logo.

A real letter from the IRS will include a notice code explaining exactly what the topic of the letter is.

The Next Step:

Maintain a healthy skepticism for anyone claiming to be with the IRS. If you receive one of these types of communication, it is imperative not to reveal any personal information. Remember that the IRS can only make contact via mail or pre-scheduled telephone calls.

Do not return messages or give any information.

Delete any emails that say they are from the IRS, as they will always be illegitimate.

If you receive a letter, call the tax help line at 1-800-829-1040 to validate it. This may require a long hold time, but you will be able to ensure the letter is legitimate.

About Philip Liberatore, CPA:

Liberatore CPA is an accounting and financial management corporation that utilizes an experienced and professional team to help clients navigate both their financial challenges. They offer a wide array of business advisory services for individuals and businesses. For more information about Philip Liberatore CPA, or for inquiries, visit their website at https://www.liberatorecpa.com, their financial education blog, call their office at (714) 522-3337, or join their community of modern financial minds on LinkedIn at https://www.linkedin.com/company/philip-l.-liberatore-cpa-&-irs-problem-solvers-inc/.
Share article on social media or email:
Source: on 2017-11-21 15:02:08

Read More At Source Site