Counselors available to help you control debt, repair your credit score
|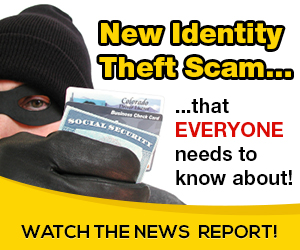 By Jessica Carney, for The Gazette
The upheaval in the U.S. economy in the last few months has been unprecedented, and many Eastern Iowa families are sitting at their kitchen tables, trying to figure out how to pay their bills.
A Cedar Rapids non-profit, Horizons: A Family Service Alliance, offers several financial literacy programs, including budget and credit counseling, to help families get their finances under control.
Horizons is perhaps better known for its Meals on Wheels program and other family support and transportation programs. It added financial literacy programming in recent years to fill an increasingly common need in the community.
Although area schools and youth organizations teach young people about budgeting and credit, many people learn about money management, for better or worse, from their parents.
"A lot of people learn about credit from watching the spending habits of family members," said Kelzye Bedwell, 24, director of financial stability at Horizons. "Sometimes that's great, but sometimes it isn't so great."
Bedwell teaches people how to build or repair their credit and why it's important to improve one's credit score.
Your credit score is determined by five factors: payment history, or whether you pay your bills on time; utilization of credit, or your credit balance compared to your borrowing limit; the length of your credit history; recent activity; and overall capacity.
Your credit score can affect your life in numerous ways, Bedwell said.
ARTICLE CONTINUES BELOW ADVERTISEMENT
"A key piece of financial stability is healthy credit," she said. "People with low credit scores tend to face barriers to homeownership, and housing stability is a key component to overall financial stability."
Plus, even if you're approved to take out a loan or get a credit card, your credit score affects the interest rate you will pay on that loan or credit card balance. People with lower credit scores pay higher interest, meaning they spend more money over the long run.
"There are great online calculators that demonstrate this," Bedwell said. "Even a 50-point difference in your credit score could cost you more per month."
Bedwell and Horizons staff create individualized money plans, often for people who've encountered difficult situations like co-signing loans for ex-partners or falling victim to predatory lending and credit scams.
Repairing poor credit can take time, and Bedwell said she has to manage her client's expectations.
"When someone comes in with a big goal, showing them the realistic timeline can be challenging," she said.
A credit score can even impact one's job prospects.
Bedwell said some employers run a credit check on applicants when hiring employees who will have access to money. The practice, she said, is part of a misconception that credit scores are a direct indicator of character.
"In the world of housing and financial counseling, there are many conversations about how to make credit scores more equitable," she said.
ARTICLE CONTINUES BELOW ADVERTISEMENT
Giving people knowledge that empowers them to take control over their credit is rewarding for Bedwell, who's helped people avoid foreclosures, buy new homes, afford Christmas presents and more.
One determined, hard-working client is particularly memorable to Bedwell.
The client worked with a Horizons counselor for six years to repair her poor credit, ultimately buying her first home in 2017, where she still lives.
"She refused to be defeated by a tough situation," Bedwell said. "Working with people through the whole process and watching them do something like close on a house is amazing."
Horizons' budget and credit counseling is available in person, over the phone and online. Fees are on a sliding scale, from as little as $10 to $75, and no one is turned away for inability to pay. Learn more at horizonsfamily.org/how-we-help/financial-wellness-center/counseling or call (319) 398-3943.
Need financial help or resources:
In response to the coronavirus pandemic, The Gazette has posted a Resident Resources web page as a community collaborative directory led by the City of Cedar Rapids and The Gazette. This web page includes information on dozens of community programs and will be updated in real time as new information becomes available.
Go online to thegazette.com/coronavirus-resident-resource
What goes into your total credit score
Credit scores can range from 300 to 850 — the higher your credit score, the better your credit is considered to be and the better interest rates and insurance rates you'll qualify for.
The average credit score for Iowans in 2019 was 720, according to Experian, one of the three major credit-rating agencies.
Kelzye Bedwell, of Horizons: A Family Service Alliance, explains the five factors that determine your credit score.
• Payment history, or whether bills are paid on time, is the biggest factor, determining approximately 35 percent of one's score.
ARTICLE CONTINUES BELOW ADVERTISEMENT
• Utilization of credit, or the amount you owe compared to your credit limit, is the second biggest factor, determining 30 percent of one's credit score. "A lot of people don't realize this plays such a big role," Bedwell said. "Try to keep your balances below 30 percent of your limit — in other words, if your credit limit (on a credit card) is $1,000, keep your balance under $300."
• Length of credit history determines 15 percent of your score, which is why it's a good idea to keep your very first credit card open for as long as possible.
• Recent activity, which accounts for 10 percent of your score, refers to how often you've applied to get credit in the previous three to six months.
• Overall capacity, which accounts for 10 percent of your score, refers to how many loans or outstanding debt you have and how much has been paid off.
If you're struggling to pay your bills on time, be proactive and reach out to your creditors to find out what types of forbearance programs or assistance might be available.
Source: on 2020-06-12 06:07:30

Read More At Source Site