Create your digital identity flat in 4 minutes thanks to La Poste – RFID-Ready
|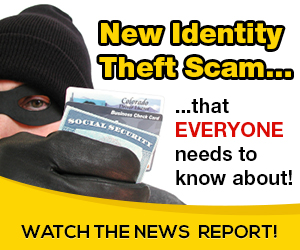 The health crisis has messed up the habits of the French. Since physical contact has long been banned, the digitization of society has accelerated further. The Internet has become an indispensable channel for dealing with the paperwork of daily life.
However, it is not always easy to juggle the various public and private services on the web. Everyone requires us to remember usernames and passwords, adding administrative complexity and a significant waste of time. Cyber ​​criminals have fun, the number of victims in France in the hundreds of thousands.
To counter risks, La Poste positions itself as a trusted third party for the creation of a "digital identity" specific to each French citizen. This procedure, which has been available since Monday, takes place directly online or in one of the group's post offices.
I create my digital identity
Facilitate and secure your online procedures
Your La Poste digital identity ensures that you can easily manage your many accounts on the Internet. When registering online using one of the 900 eligible services, you do not need to enter your details or provide proof of identity.
It's a real protection against the risks of identity theft. Every time you log in you will receive a confirmation prompt on your mobile application. Once the secret code is entered, you've proven that it is you – and not a malicious actor.
This system also enables considerable time savings in administrative procedures. From the renewal of an identification document to the declaration (and payment) of taxes, including health insurance refunds, La Poste's digital identity gives you access to all the services available through FranceConnect, the identity association proposed by the state.
Registered mail, package withdrawals
Starting this summer, this device will also be used by the corporation to offer new postal services. This is the case, for example, when receiving electronically registered letters or when removing parcels in a post office. Finally, digital identity also enables a bank account to be opened online.
La Poste is aware of the confidentiality and protection of its customers' personal data. This digital identity service is the first and only one that has been recognized by ANSSI as complying with the guarantee level of the European eIDAS regulation. This text, adopted in 2014, aims in particular to prevent abuse or change in identity.
With this system, La Poste manages to tick all the boxes. Simplicity is the order of the day for customers and at the same time offers them the highest standards of protection.
Simplified registration
If you're still hesitant to take the plunge, the public company takes matters into their own hands. The free creation of his digital identity can therefore take place directly in a post office. All you need to do is be of legal age, have a valid French ID card and a smartphone.
You will be accompanied by one of the company's 15,000 account managers who will guide you through the process. This choice is anything but trivial: the operator wants to fully link human proximity with modern digital uses. This is the whole point of the comments from Nathalie Collin, Deputy CEO of La Poste Group, responsible for the consumer and digital industries:
La Poste has always been at the center of the exchange between companies, administrations and the French. With the digitalization of society accelerating, we believe that there is a real need today for digital trust that La Poste can respond to. Thanks to our post offices and our account managers, we want to democratize the use of digital identity, an innovation that simplifies and secures online processes.
For those who prefer to create their digital identity online, the process is simple: a visit to the lidentitenumerique.laposte.fr website is enough. All you have to do is verify your identity when you visit a postman's home and voila.
I create my digital identity
Source: on 2021-06-07 05:56:15

Read More At Source Site