Credit Monitoring: Is It Worth Paying For?
|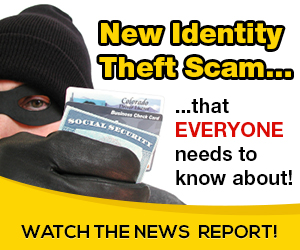 The cost of credit monitoring services
The cost of credit monitoring varies based on the service at hand. Some allow you to use their service free of charge, such as Experian free credit monitoring and CreditWise® from Capital One, while others cost upward $10 a month (or around $100 a year).
What varies based on the credit monitoring service you use is which credit bureaus are being monitored  — Experian, Equifax, TransUnion or all three — and which credit scoring model is being used to track or simulate your credit score (typically VantageScore or FICO).
As for the differences in credit scoring models used, there's no need to fret; your score won't change much model-to-model. Both FICO and VantageScore range from 300 to 850 and utilize data from all three credit bureaus.
Typically, a free credit monitoring service provides everything you need, including your credit score, credit history and alerts to changes on your report. If you're paying for a credit monitoring service, it's advisable that it monitors reports from all three credit bureaus, as well as offers insurance protection in the event of fraud.
Free credit monitoring services
"There are plenty of services out there but I would normally recommend consumers start with their current credit card provider first," says Jeff Wolniewicz, financial planner and founder of Complete Wealth. "Often, they provide this service for free or for a very low price compared to other service providers."
Discover, for example, offers a free FICO scorecard, including your credit score, Experian® credit report monitoring and dark web scanning. Similar to CreditWise® from Capital One, Discover credit monitoring is open to everyone, not just Discover cardholders. For added protection, check to see if your card offers a spending alerts feature that informs you when a purchase is made with your card information.
Further, Wolniewicz recommends apps like Mint that combine budgeting tools and financial health services.
"Their service will allow you to link all active accounts so that you can also track your spending monthly," Wolniewicz says. "They provide a great and free credit reporting service that updates weekly and also provides some educational tips on improving your credit score."
Other ways to monitor your credit
Though free and paid credit monitoring services are fantastic tools, you still have the ability to monitor your credit report without the help of outside apps and services.
Thanks to the Fair Credit Reporting Act (FCRA), each credit bureau is required to supply you with a free credit report once a year, should you ask. Amid the coronavirus pandemic, the FTC announced all three credit bureaus are now offering free credit reports each week through AnnualCreditReport.com.
To further protect yourself from fraud or identity theft, you have the option of placing a free fraud alert on your report through any or all of the three credit bureaus. In doing so, lenders will directly contact you to verify your identity before approving any new lines of credit. According to the FTC, fraud alerts typically last for one year and can be renewed every year going forward.
If your information is ever compromised, you have the ability to freeze your credit file for free by contacting each credit bureau. More information for contacting these bureaus can be found here.
Source: on 2020-08-27 16:48:45

Read More At Source Site