Credit Repair Company Earns Top Ranking from TopConsumerReviews.com
|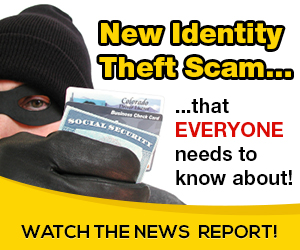 When it comes to top-notch customer service, affordable pricing, and effectiveness, no one does Credit Repair better than Sky Blue

OVERLAND PARK, Kan. (PRWEB)
August 28, 2019
TopConsumerReviews.com once again awarded their highest ranking to Sky Blue Credit Repair, an industry leader among providers of Credit Repair services.
American consumers are starting to catch on: having a good credit history, leading to a good credit score, can make all the difference when it comes to getting the financial stability and life satisfaction they want. Whether that's to qualify for a lower home mortgage rate, get accepted as a tenant, or secure a student loan, a higher credit score equals more opportunity. But, for people who haven't had a great track record with credit – late payments, overspending, and so on – it often requires the use of a reputable Credit Repair service to get moving in the right direction again. These services partner with consumers to clean up negative marks on their credit history, advocating on behalf of their clients as they work with creditors and credit bureaus as well as with collection agencies. And, the most reputable Credit Repair services work hand-in-hand with customers to design a plan that will maintain those positive financial decisions in the future.
"When it comes to top-notch customer service, affordable pricing, and effectiveness, no one does Credit Repair better than Sky Blue," according to Brian Dolezal of TopConsumerReviews.com, LLC. "The company promises a 'happy, stress-free experience', and who doesn't want that when dealing with something as sensitive and potentially stressful as Credit Repair? The process is very simple, starting with a free initial review and consultation with a Sky Blue representative. Once signed up as a customer, you submit your credit report and let Sky Blue get to work for you, disputing at least 5 items per credit bureau every 35 days. Plus, in the first 90 days of your membership, you can take advantage of a condition-free guarantee: cancel for any reason and get a full refund of any fees paid to date. Customers continue to praise Sky Blue for their knowledgeable, friendly service – and for their effectiveness in making bad credit better. For all of these reasons, Sky Blue continues to come in first place among Credit Repair services in 2019."
To find out more about Sky Blue and other Credit Repair services, including reviews and comparison rankings, please visit the Credit Repair Services category of TopConsumerReviews.com at https://www.topconsumerreviews.com/credit-repair.
About Sky Blue

Sky Blue Credit is dedicated to credit repair, focusing solely on helping customers reaching their credit goals through repair and restoration services since 1989. They pride themselves on speed, disputing 15 items every 35 days, as well as giving intelligent guidance with respect to optimizing customers' credit scores.
About TopConsumerReviews.com

TopConsumerReviews.com is a leading provider of reviews and rankings for thousands of consumer products and services. From Credit Repair to Debt Relief and Personal Loans, TopConsumerReviews.com delivers in-depth product evaluations in order to make purchasing decisions easier.

Share article on social media or email:
Source: on 2019-08-28 10:37:30

Read More At Source Site