CreditDisputerSecrets.com Releases Five Easy Ways To Increase Credit Scores In 30 Days
|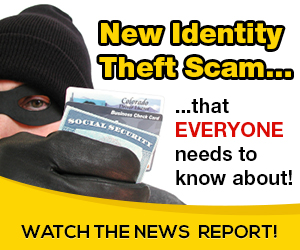 (Atlanta, Georgia) – Do you know if fines such as parking tickets and library balances are showing up on your credit report? Today, CreditDisputerSecrets.com announced to reveal five easy to increase credit scores in 30 days. Citing missed important public notices are the main cause of negative information being reported on many consumer credit reports.
According to CreditDisputerSecrets.com's website, there are five easy ways to increase a credit score and this can be achieved in less than 30 days. Explaining that having a good credit score is necessary for life financial success. This is because credit is needed to finance a house, car, furniture, or even rent an apartment or just about anything having good credit will determine if a person will be approved in the application process.
Kyle Ransom, CEO of Uply Media, Inc, and founder of CreditDisputerSecrets.com stresses that there are 5 C's of credit that consumers are evaluated on during the approval process.
Those 5 C's of credit range from:
1. Character
2. Capacity/ Cashflow
3. Capital
4. Conditions
5. Collateral
Ransom says that consumers really don't need to pay credit repair companies and consumers can easily improve their own credit scores themselves. The biggest problem he also reveals is that most consumers don't check their credit scores. He relates that consumers should always check their credit scores at least once a year and says this can be done absolutely free of charge.
The website reveals how consumers can check their credit score without paying, from the only source for free credit reports authorized by Federal law. Additionally, the site explains that consumers may even be unscorable and don't know that this is appearing in their credit file. Having an unscorable status means that the individual has an insufficient credit history or lacking enough recent credit history to review.
Negative information appearing in a credit file can be permanently removed. Many times creditors are not accurately reporting information in credit files. When challenged with the right statute violations this information can be removed permanently. Once a credit dispute is received credit bureaus have only 30 days to investigate disputes.
To access the Five Easy Ways To Increase Your Credit Score In Less Than 30 Days, please visit:
creditdisputersecrets.com/five-easy-ways-to-increase-your…
CreditDisputerSecrets.com is a DIY Credit Score Training online platform.
Uply Media, Inc c/o CreditDisputerSecrets.com
11877 Douglas RdSTE-102-223
Alpharetta, GA
Phone: (404) 806-0548
This release was published on openPR.
Source: on 2019-03-01 06:03:45

Read More At Source Site