Damsel In Defense – 2020 Home And Garden Show Vendor — Hometown Station | KHTS FM 98.1 & AM 1220 — Santa Clarita Radio
|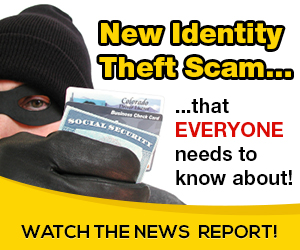 The Damsel In Defense is an organization that strives to make a difference in keeping each other safe. The organization is trying to change the statistics of women being assaulted in the world. This empowering organization is led by Damsel Senior Mentor Kathy Card. Card joined with this company to help protect her family, friends, everyone in Santa Clarita, and even all women nationwide. Her goal is to lower the statistics of all types of assaults on women.
Self-Defense Tools for Women in Santa Clarita
The organization Damsel In Defense does more than try to lower the statistic in assaults on women, they also make products to help protect everyone. Some products that they offer for the women of Santa Clarita would be stun guns, pepper sprays, and even whistles. The stun guns that are offered come in different types of colors and two different types. Also with the stun guns, there are holders that can holster your gun. Pepper Spray is also sold in different colors, with a refillable container and stylish pouches to hold your protected pepper spray. The organization does provide shirts for purchases and whistles in a stylish necklace look.
There is more that Damsel In Defense offers to the women of Santa Clarita then just stun guns, sprays, and whistles. The organization offers digital protection and family education as protection. Digitally, the company offers identity theft protection for those that use online functions. The packages offered include identity theft, computer protection, and social media monitoring. Lastly, family education is also offered by the company for families to teach their children and loved ones. The form that this education would take is in the form of children's books to help make it fun and educational for everyone.
Click here to see an alphabetical list of 2020 Home and Garden Show Exhibitors
If you are looking for an organization that helps keep women and families safe, look no further than Damsel In Defense. This organization has a specialty for keeping women safer in the world, and is slowly but surely lowering the statistics of assaults on women. Whether it is keeping your families, friends, or acquaintances safe, this company caters to everyone's inquiries about how to stay safer and more protected.
To learn more about Damsel In Defense, click here.
(661) 313-9514

We hope you can join us at the 2020 KHTS Home and Garden Show at Central Park on April 25th and 26th, 2020 at one of the largest California Home and Garden Shows right here in Santa Clarita!
https://www.hometownstation.com/santa-clarita-news/events/2020-home-and-garden-show/2020-home-and-garden-show-vendors/damsel-in-defense-2-292818
2020 Home and Garden / 2020 Home and Garden Show / 2020 KHTS Home and Garden Show / 2020 Santa Clarita Home and Garden / California Home and Garden / California Home and Garden Shows / Santa Clarita Events / Santa Clarita Home and Garden Show / Damsel In Defense / Self-Defense / Santa Clarita Self-Defense / Self-Defense Tools


Source: on 2020-03-06 18:26:15

Read More At Source Site