Delray man indicted for COVID-relief loan fraud totaling over $1.5 million
|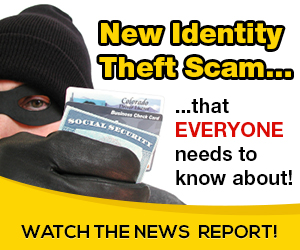 A Delray Beach man is accused of fraudulently seeking more than $1.5 million in COVID relief loans, which federal prosecutors allege he obtained by falsifying business information and using others' identities, as well as his own.
Jeremie Saintvil, 46, is facing charges that include bank fraud, aggravated identity theft, and making false statements to a federally-insured institution.
According to the federal grand jury indictment returned Tuesday, Saintvil applied for and obtained forgivable loans through the Paycheck Protection Program, which allows for qualified small businesses and organizations to receive two-year loans with an interest rate of 1%. The loans can be forgiven if used for payroll costs, interest on mortgages, rent and utilities.
Prosecutors allege that Saintvil listed fictitious businesses on PPP loan applications. They say Saintvil applied for the loans using his own name, the name of a relative, and names of seven residents at senior living facilities.
Saintvil is accused of submitting fraudulent loan applications to nine different federally-insured banks and credit unions on behalf of the non-existent businesses. He misrepresented the number of employees and payroll expenses of the fake companies and submitted false tax documents and bank account information in the applications, according to the indictment.
Prosecutors say Saintvil also opened bank accounts and credit lines in the names of his elderly victims. Then he obtained checkbooks, debit cards, and credit cards in their names, and ultimately transferred funds from those lines of credit to bank accounts he fraudulently opened.
If convicted of all charges, Saintvil faces a maximum of 37 years in federal prison.
Anyone with information about attempted fraud involving COVID-19 can call the Department of Justice's National Center for Disaster Fraud Hotline at 866-720-5721. They can also report fraud online at Justice.gov.
Wayne K. Roustan can be reached at [email protected] or 561-379-6119 or on Twitter @WayneRoustan


Source: on 2021-03-24 14:33:45

Read More At Source Site