Digital Identity Protects Against SIM Swapping
|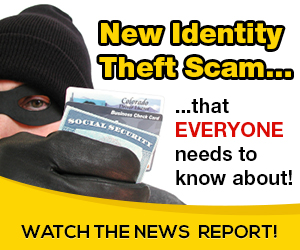 Digital identity solutions have become increasingly widespread in recent years as alternatives or supplements to old-fashioned authentication methods like passwords.
Multifactor authentication (MFA) and biometric scans are quickly becoming the norm in numerous fields, including online accounts for banks and other businesses.
The telecommunications industry is but one of many sectors looking to more securely verify customers and avoid fraud, which remains a growing problem. A study in the United Kingdom found that SIM swap fraud alone, which involves fraudsters stealing victims' phone numbers to request access to their linked accounts, has totaled 10 million pounds ($12.9 million) since 2015, with 483 incidents being reported in June alone.
In the November Digital Identity Tracker®, PYMNTS explores the latest developments in the world of digital identification, including the growing threat of fraud in the telecommunications industry, the surging trend of using digital IDs to replace physical documentation, and the hesitation many customers feel when turning to these identity verification methods.
Developments From Around The World Of Digital ID
Robust digital ID verification practices could make many fraud schemes a thing of the past, but many banks and businesses have yet to adopt them. A survey found that less than 50 percent of banks in North America leverage digital ID verification for bank account onboarding, with most requiring customers to verify themselves in person with physical ID documents at branch locations. The pandemic has made such authentication quite impractical, as any face-to-face visit carries the risk of viral infection.
Many digital authentication methods require customers to submit email addresses, birthdays, Social Security numbers or other forms of personally identifiable information, with a study finding that almost 70 percent of consumers are willing to share this data for security purposes. Biometric data requests are met with more hesitation, but the study concluded that customers are more willing to comply if businesses adequately explain why access to such data is important for their own security.
Digital identity apps are quickly becoming ubiquitous as replacements or supplements to physical identity documents in many countries. One study found that these apps will outnumber phy
sical identity cards by 2023, with this trend being driven largely by national ID programs in emerging markets. More than 6.2 billion digital ID apps are expected to be in use by 2025, with their growth being mostly attributed to the need for contactless ID verification during the pandemic.
For more on these stories and other digital identity news items, download this month's Tracker.
Protecting Against SIM Swap Fraud By Deploying Digital Identity
SIM swap fraud has become commonplace as a means of circumventing MFA checks, with fraudsters impersonating smartphone users and convincing providers to switch victims' phone numbers to their own SIM cards.
In this month's Feature Story, PYMNTS talked to Ahmed Khattak, CEO of US Mobile, about how the carrier deploys device fingerprinting and location tracking to verify its customers and prevent SIM swap fraud.
Deep Dive: Countering SIM Swap Fraud In The Telecommunications Industry
The average American looks at a smartphone 58 times a day, making U.S. consumers' relationships with telecommunications companies extremely important. Fraudsters are working to exploit this relationship through SIM swap fraud, which involves stealing someone's phone number to give them unfettered access to many of their online accounts.
This month's Deep Dive explores how robust digital identity methods like biometrics can significantly reduce the risk of SIM swap fraud.
About The Tracker
The Digital ID Tracker®, done in collaboration with Jumio, is your go-to monthly resource for updates on trends and changes in the digital ID industry.


Source: on 2020-11-13 04:00:00

Read More At Source Site