East Brunswick Mayor Shares Message of 'Hope & Appreciation'
|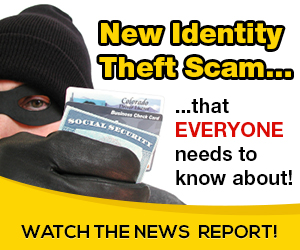 EAST BRUNSWICK, NJ — In a year dominated by the pandemic, many might find it difficult tp look for the "positives."
But focusing on the negatives could be the key to "understanding compassion", especially towards those who have lost much this year, said East Brunswick Mayor Brad Cohen.
For his Holiday message delivered Monday, Cohen chose the theme of hope and appreciation. He reminded the community that there are many who are in need, who are ill and alone. But despite the economic slowdown, pandemic and news of racial tensions, there was much to be thankful for this year.
"I'm appreciative for the groundswell of community involvement over the last nine months. We've seen donations of PPE, donations of food cards, donation of time," said Cohen. The mayor thanked the various local organizations that helped families in the community facing food insecurity. He also reminded residents that many community members, organizations and businesses delivered food to hospital and healthcare workers during the pandemic.
"I'm also thankful for the more family time we've had this year – whether that's as a result of working from home or remote learning. We've had family time, family dinners, we haven't had that in years," he said.
Cohen appreciated the local parks and community services that made it possible for families to enjoy the outdoors during the lockdown.
He also pointed out that due to the pandemic, there was a newfound appreciation for essential and healthcare workers, and first responders. We never knew how many people were involved and responsible for contributing to our normal daily life, to our health and to our safety," he said.
Cohen also reminded residents how lucky people were to be living in a "connected world" that allowed them to keep in touch with loved ones far away, be entertained and stay culturally connected.
"Compare that to what it must have been like a 100 years ago during the Spanish Flu. They didn't have any of that," he said.
With the first COVID vaccine being administered in New Jersey Tuesday morning, Cohen said he was appreciative of science, that gave the world a "real chance to beat the virus."
"I wish the best for everybody this season of infinite hope."
Source: on 2020-12-15 16:11:15

Read More At Source Site