Energy crews remains at cemetery – Independent Recorder
|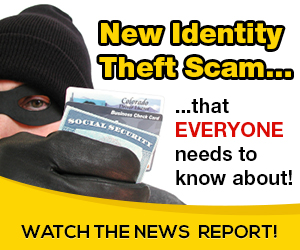 Inside the historic Oakland Cemetery in Shreveport lay more than 5,000 people. Nearly 3,000 of them marked with tombstones, but another 1,500 are unmarked.
One thing that's not supposed to be in the cemetery, which is listed on the National Register of Historical Places, is a new electrical pole. Now there's serious concern from the city's historians that crews may have dug up more than just history.
When asked, "Could they have dug up a body?" local historian Gary Joiner responded, "Yes, and they may not have known it."
At the end of March, in order to run power to a nearby gazebo, crews from SWEPCO dug a hole just inside the cemetery fence. In addition to being placed in one of the oldest parts of the cemetery, the electrical pole is also in a family plot. A team of professionals has been asssembled to determine what the construction of this pole has brought to the surface.
"That pole, according to SWEPCO is 5 feet deep, the typical grave is 6 and the vault about 4. It depends how it was dug and who dug it and how good they were," said Dr. Joiner.
One of the reasons the plot doesn't have a headstone is because of it's age. It's more than 100 years old and at that time wood was used to mark the graves. Over time the wooden grave markers will rot and fade away.
On April 4, KTBS was there as a team consisting of doctors, historians, archaeologists and representatives met to discuss what should be done. Right now, samples of the dirt near the base of the pole are being tested for humans remains, as well as these shards of brick that were brought to the surface when drilling the hole, thought to be part of the burial vault.
"In the 19th century they went a step further and often they did a brick curb like what you see here and so everybody is in there. We know that all of this portion of the cemetery is filled. There's up to eight graves in there," Joiner said.
As the coroner's office sifts through the small debris looking for human remains or DNA, heavy machinery will soon be brought in to remove and relocate the pole. KTBS learned GPR or Ground Penetrating Radar will also be used to determine if the burial vault below has been breached. The weather has also been a concern. If it's raining while the pole is removed the vault below could be flooded.
In a press release to KTBS, a SWEPCO spokesman said, "Oakland Cemetery officials recently contacted SWEPCO about providing electric service to a gazebo in the cemetery. After meeting with cemetery officials, SWEPCO carefully set a utility pole as part of the job. Cemetery officials then expressed concerns that the pole may be located near an unmarked grave. With an abundance of caution to these concerns, SWEPCO hired an archaeologist to evaluate the extent any gravesite may have been disturbed. SWEPCO is continuing to work with the archaeologist and cemetery and public officials to plan for the removal and relocation of the pole."
"The goal is to remove the pole and make sure the remains that are there are honored. We're talking about people here we're not just talking about dirt. This is hallowed ground. It's not a battlefield but it is hallowed ground and these people deserve to be remembered," added Joiner.
Related
Source: on 2018-04-11 17:33:45

Read More At Source Site