Equifax Chief Hit By Identity Theft Three Times
|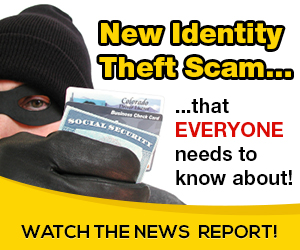 Equifax CEO Mark Begor revealed that he has been the victim of identity theft three times in the past 10 years during a privacy hearing on Tuesday (February 26).
Begor made the confession after U.S. Representative Katie Porter, a Democrat from California, asked the CEO to share his Social Security Number, birth date, and address at the public hearing during an exchange about security and privacy concerns.
In 2017, Equifax suffered a massive data breach that exposed the personal data of 143 million consumers in the U.S., including names, Social Security numbers, birth dates, addresses and, in some instances, driver's license numbers. The company also reported 209,000 U.S. consumer accounts were accessed by the hackers, as well as certain dispute documents with personal identifying information for approximately 182,000 U.S. consumers.
Begor shared his experience at the hearing to tell consumers what the company has learned from the breach, said Nancy Bistritz, a spokeswoman for Equifax.
"We believe that identity theft continues to be a shared threat faced by all organizations, and that the sophistication of this act requires consumers to remain vigilant about protecting their personal information," she told MarketWatch.
In fact, nearly 60 million Americans had been affected by identity theft as of 2017.
"All of us should assume our personal information has been compromised," said Ted Rossman, an industry analyst at CreditCards.com. "There have been so many high-profile data breaches that chances are, some bad guy somewhere has access to all of our sensitive data."
As breaches become more and more prevalent, consumers should take advantage of credit-freeze services, which are now free from all three major bureaus: Equifax, Experian, and TransUnion. Yet only one in four Americans have frozen their credit.
"There will surely be another massive data breach at some point," Rossman said. "You'll sleep easier if you've taken the smart proactive step to freeze your credit."


Source: on 2019-02-28 06:15:00

Read More At Source Site