Equifax Reels Under Cyber-Attack Effects, Buyouts a Positive
|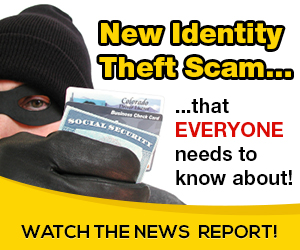 Equifax Inc. (EFX – Free Report) shares have declined 15.7% over the past year against 34.9% increase recorded by the industry. Last year's cyber-attack at Equifax, which resulted in theft of highly-sensitive personal data of approximately 143 million consumers, has heavily tarnished the brand image, reputation and credibility of the company.
Equifax's first-quarter 2018 earnings faced the brunt of a data breach, with the company's earnings of $1.43, recording a 0.7% decline year over year. However, Its earnings surpassed the Zacks Consensus Estimate by 6 cents. Revenues of $865.7 million beat the Zacks Consensus Estimate of $854 million, and moved up 4.1% year over year on a reported basis and 3% on a local-currency basis.
Notably, Equifax has an impressive earnings surprise history. It surpassed the Zacks Consensus Estimate in each of the trailing four quarters, with an average positive surprise of 3%. However, for the second quarter, the company's consensus estimates edged down 1.9 % in the past 30 days.
Aftermath of Cyber Attack
The company is facing huge customer criticism while cybersecurity companies are raising doubts over its preparedness and line of actions to the massive data breach. We believe that breach-related troubles for Equifax are unlikely to end any time soon.
In the first quarter of 2018, the company's adjusted EBITDA margin decreased 250 basis points (bps) year over year, reflecting higher operating expenses associated with the breach fallout. We believe that the incident will certainly have an adverse impact on the company's financial performance in the near term.
Equifax, Inc. Net Income (TTM)
Buyouts a Positive
Strength in core business had a positive impact on Equifax's results in first–quarter 2018. Acquisitions aided the company's core business and enabled it to provide a broad insight into consumer performance, financial status, capabilities of customers and market opportunities. In 2017, the company acquired ID Watchdog, one of the leading providers of identity-theft protection and resolution services to the Employee Benefits marketplace. In 2016, Equifax completed the acquisition of Veda Group Limited, the leading Australian credit information provider.
The company anticipates the acquisitions to be accretive to its bottom line over the long run. Equifax's other acquisitions include TDX Group, Forseva, TrustedID, CSC Credit Services and several smaller companies.
Zacks Rank and Key Picks
Equifax currently carries a Zacks Rank #3 (Hold). You can see the complete list of today's Zacks #1 Rank (Strong Buy) stocks here.
Some better-ranked stocks in the broader Business Services sector include Convergys Corporation (CVG – Free Report) , Automatic Data Processing (ADP – Free Report) and Broadridge Financial Solutions Inc. (BR – Free Report) , each carrying a Zacks Rank #2 (Buy).
The long-term expected earnings per share growth rates for Convergys Corporation, Automatic Data Processing and Broadridge are 9%, 11% and 10%, respectively.
Wall Street's Next Amazon
Zacks EVP Kevin Matras believes this familiar stock has only just begun its climb to become one of the greatest investments of all time. It's a once-in-a-generation opportunity to invest in pure genius.


Source: on 2018-05-24 10:26:15

Read More At Source Site