Expressing local concerns over espresso with Senator Rick Scott – Caloosa Belle
|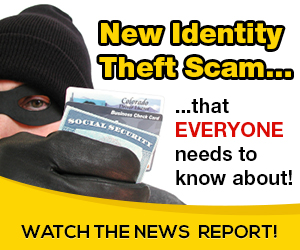 Early Monday morning, as the delicious aroma of espresso and chai tea wafted through the air, the tables were a buzz with the chatter of the current goings-on throughout Glades and Hendry counties, at Bridge Street Coffee & Tea. Senator Rick Scott was seated next to Mayor David Lyons, and surrounded by other public officials and concerned citizens during the casual gathering.
Voicing their concerns, the main topics of conversation were regarding real estate and taxes as they pertain to the C-43 Reservoir, and the Everglades Restoration Project in its entirety. There were also discussions about local schools Medical Marijuana policies, the Identity Theft Victims Protection Act, the Reduce Impaired Driving for Everyone (RIDE) Act of 2019, and the Sunshine Protection Act (which would make Daylight Saving Time permanent).
Listening to each topic, Senator Scott repeatedly encouraged everyone to voice their concerns, in greater detail, by emailing him. He expressed that he understood that they felt they were not being listened to, and repeated that the most important action to be taken- would be to write to him. The coffee talk was brief, and after posing for photos, the Senator's staff invited me into the secluded part of Charlie's, so we could speak one on one.
Sitting down with the Senator, he began to tell me how much he enjoyed visiting the LaBelle area, and that he had been here a few times before. One of his favorite places was Flora and Ella's, where he had the tastiest Lemon Meringue, and he was sad to see it had closed. I mentioned that Two Peas Cafe was working hard to carry on their legacy of delectable desserts. He was also impressed with our Veteran's Memorial, and that he had a meeting there once before.
He discussed the importance of supporting Law Enforcement officers, and how passionate he is about keeping them safe. He praised our local Hendry and Glades County Sheriffs as some of the best he's met.
When asking what he is currently working on, and how it might effect change for us locally, he excitedly told me that, "One positive that's going to happen for rural areas," like ours, "…we will have rural broadband within the next three years." We went on to discuss why this is such a big deal- as high speed Internet breaks down barriers of distance or time, allowing rural residents and businesses to participate in economic activities, beyond their local area. Using broadband technology not only removes the barriers that usually plague small and/or rural businesses, ultimately, the availability of high speed Internet in rural areas can actually benefit the entire state and country.
He went on to tell me about his six grandsons, one wants to be a paratrooper when he grows up, and that they have a new grandchild on the way. He briefly talked about his most recent projects, but mostly about how important it is for anyone who has concerns, to contact his office as he is always willing to help.
I asked him what he might have to say to our local veterans, some of whom might be facing service-connected struggles. He said that he is always striving towards making services more accessible, easier to attain. He spoke about his time in the Navy, mentioning that he had not seen combat but knew of many who had, and assured me that he is always focused on getting things right for veterans. He again mentioned that writing to him, and making sure he is aware of the problems we face, was the best way for us to get things done.
Our time quickly came to an end, as Senator Rick Scott is a busy man, with much to do on a Monday. A brief talk, with so many topics mentioned, but not enough time to delve too deeply into any of them- he encouraged me, once again, to contact his office with any questions or concerns. We shook hands, posed for yet another photo, and parted ways.
If you have a concern you'd like to contact Senator Scott about you can do so here https://www.rickscott.senate.gov/contact_rick.
Danika can be reached at [email protected]


Source: on 2019-11-07 10:07:46

Read More At Source Site