Federal Grand Jury Indicts uBiome Cofounders On Criminal Fraud Charges
|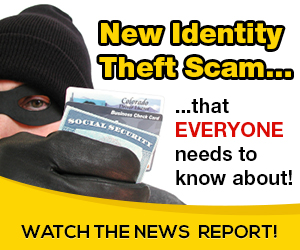 On Thursday, a Federal grand jury indicted biotech startup uBiome's cofounders Jessica Richman and Zachary Apte with multiple charges related to defrauding insurance companies and investors. The indictment, which was handed down the same week that the SEC charged the two with defrauding investors, has the potential to land the pair in prison for decades.
"The innovation that emerges from our Bay Area companies is unparalleled," Acting U.S. Attorney Hinds said in a press release, "but all innovation must exist within the boundaries of the law."
Founded in 2012 with a Kickstarter campaign, uBiome offered an at-home test and promised to genetically sequence their gut microbiomes. The idea was that doctors could get health insights derived from knowing more about the characteristics of each patient. By September 2018, the company was valued at nearly $600 million.
Six months later, the company's offices were raided by the FBI, prompting uBiome's board to put Richman and Apte on administrative leave pending an investigation. In July 2019, the pair resigned as co-CEOs of the company, which is currently in the process of chapter 7 liquidation proceedings.
MORE FROM FORBESSEC Charges Microbiome Startup uBiome's Cofounders With Defrauding Investors For $60 MillionBy Alex Knapp
According to the press release issued by the U.S. Attorney's office, "Specifically, according to the indictment, the defendants developed, implemented, and oversaw practices designed to deceive approving health care providers and reimbursing insurance providers regarding tests that were not validated and not medically necessary. Further, the indictment alleges the defendants falsified documents and lied about and concealed material facts when insurance providers asked questions to which truthful answers would reveal the fraudulent nature of uBiome's billing model."
The indictment alleges that Richman and Apte also personally benefited from defrauding investors, selling a collective $12 million of their personal shares of uBiome during the company's series B and C venture rounds. The indictment also accuses both Apte and Richman of attempting to launder the proceeds of these sales.
In addition to the charges related to defrauding investors, the indictment also alleges that Richman and Apte defrauded insurance companies as well. This included fraudulent reimbursement claims, withholding information from doctors related to the medical necessity of the company's tests, incentivizing patients to take its tests by giving them gift cards, and manipulating documents submitted to insurance companies.
With respect to the documents allegedly manipulated and submitted to insurance companies, the indictment also includes allegations of identity theft. Specifically, the U.S. Attorney's office statement says that the pair "used the names and personal information of various health care providers to create documents for submission to health insurance companies with respect to certain uBiome customers during and in relation to the conspiracy and scheme to defraud those insurers."
"This was the result of a very complex investigation conducted by the FBI and our federal and state partners," FBI Special Agent in Charge Craig D. Fair said in a statement. "This indictment illustrates that the heavily regulated healthcare industry does not lend itself to a 'move fast and break things' approach, but rather to an approach of compliance and accountability."
Source: on 2021-03-19 11:52:41

Read More At Source Site