Fraud and identity theft soar in Mexico in pandemic
|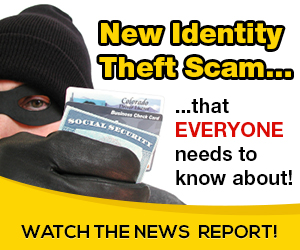 In Chiapas, the FIU registered a fraud model that sought to defraud beneficiaries of the Ministry of Welfare
Through elaborate deception, people were persuaded to deposit into fake accounts to unlock their alleged support
Special emphasis has also been placed in Mexico on combating kidnapping in the midst of the health crisis
It is already a fairly recognized phenomenon that the pandemic has helped to enhance some of the economic activities that take place through digital channels. Video games, streaming, home office, collaboration tools, ecommerce and other similar industries have had a very productive few months in 2020. However, an increase was also seen in a series of illegal activities in cyber-space. The foregoing applies in the case of Mexico.
According to El Universal, the Financial Intelligence Unit (UIF) of the Ministry of Finance and Public Credit (SHCP) warned of the increase in a series of illegal activities. Among them, financial fraud and identity theft. Also, child trafficking and pornography, through the internet, had a substantial increase in Mexico during the pandemic months. Faced with this phenomenon, multiple actions have been taken to reduce its impact.

Between March and May 2019, the head of the UIF, Santiago Nieto Castillo, mentioned that 41 million complaints were made related to fraud by loan or pawn. In an interview with El Universal, he pointed out that in that same period of this year, only in Mexico City (CDMX), 81 million reports were already made. He also warned of a series of scams in states like Chiapas, which aim to steal resources from small entrepreneurs.
A bad consequence of the pandemic in Mexico
It is not entirely surprising that these types of digital crimes have exploded in the midst of the pandemic. It must be remembered that, in Mexico, the use of digital banking increased as a result of this health crisis by 70 percent. It is also important to note that, given the great popularity of the home office, there had already been a 40 percent rise in the number of cybersecurity incidents. So this is not particularly surprising news.
Related Notes

But it does emphasize the need for better online protection strategies. Again, the sudden digitization of the economy is not only generating positive consequences for companies and individuals. Throughout Mexico, the use of online channels for criminal purposes is also multiplying. This represents a challenge for government institutions. And it is that they must be up to these malicious agents to protect the entire public.
It is also important to remember that it is not an easy challenge. In terms of cybersecurity, the fight between malicious agents and legitimate companies or institutions tends to become eternal and never fully resolved. The only thing both sides can do is constantly try to improve their tools to stay ahead. And it is an investment that Mexico must assume soon, since the digital habits of the pandemic will be preserved in the future.
Fighting cybersecurity incidents
The fight for the protection of users and the general public in the digital space has endless precedents. In fact, in Mexico, it is estimated that less than 24 percent of companies have the possibility of defending themselves against a malicious attack. Some figures indicate that, by the end of the year, global investment in this sector will be 124 billion dollars (mdd). And elements like Artificial Intelligence (AI) and phishing are among the most worrisome challenges.

How can the authorities in Mexico, or in any other country, really prepare to face the wave of digital risks that the pandemic is causing? In Governing data, multi-agency groups have been created to try to protect themselves and citizens. FireEye, for its part, points out that constant threat monitoring is a crucial requirement. And the HBR notes that the focus should be on protocols and systems, not on specific software.
SUBSCRIBE TO PREMIUM CONTENT FOR ONLY $ 299
Source: on 2020-07-01 14:33:45

Read More At Source Site