FTC Provides 2019 Annual Financial Acts Enforcement Report to CFPB | Weiner Brodsky Kider PC
|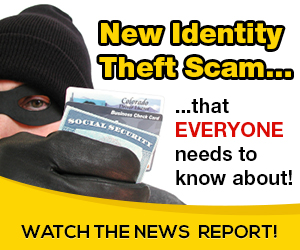 The FTC recently provided its 2019 Annual Financial Acts Enforcement Report to the CFPB summarizing the FTC's enforcement, rulemaking, and educational activities regarding compliance with Regulation Z (TILA), Regulation M (Consumer Lending Act), and Regulation E (EFTA).  The information provided in the report is used in preparing the CFPB's 2019 Annual Report to Congress.
The first part of the report highlights the FTC's enforcement actions; rulemaking, research, and policy efforts; and educational efforts relating to Regulation Z and Regulation M.  Among other enforcement efforts, the report highlights the FTC's enforcement actions relating to purchasing and financing automobiles, payday lending, credit repair and debt relief, and consumer electronics financing.  Additionally, the FTC policy efforts included: (i) continued work on a qualitative study of consumers' experiences regarding buying and financing automobile purchases; (ii) small business finance forum; (iii) multiple initiatives through the FTC's Military Task Force; and (iv) Common Ground Conferences in Minnesota and Virginia. Lastly, the FTC issued educational blog posts informing consumers and businesses of FTC cases and other initiatives regarding credit repair and debt relief.
The second part of the report highlights the FTC's efforts regarding Regulation E with a substantial focus on nine enforcement actions dealing with negative option plans.  These cases typically involve a consumer agreeing to receive goods or services for a trial period at no charge or a reduced rate; however, the company obtains the consumer's debit or credit card number, and if the consumer does not cancel before the end of the trial period, the company charges the consumer.  Regulation E prohibits companies from debiting a consumers' debit cards, or using other electronic fund transfers to debit their bank accounts, on a recurring basis without obtaining proper written authorization for preauthorized electronic fund transfers and without providing the consumer with a copy of the written authorization.  Additionally, the FTC coordinated with the DoD interagency group on issues related to preauthorized electronic fund transfers in the military lending rule.  Lastly, the FTC issued blog posts to consumers to provide guidance about negative option plans and free trial offers.
Source: on 2020-06-23 23:11:15

Read More At Source Site