Glen Ellyn Police To Host Identity Theft Seminar
|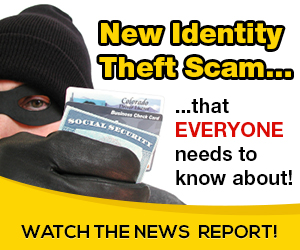 GLEN ELLYN, IL — Reports of phone scams and identity thefts have been on the rise in DuPage County in recent months. To help combat this pattern, Glen Ellyn Police are hosting a free seminar on August 22 to educate the public about identity theft red flags and measures to take to avoid becoming a victim.
The hour-long seminar will review recent trends in identity theft throughout the village and surrounding areas. Law enforcement officials will also help residents learn how to identify certain types of scams that have prevalent in the region and others that have not.
Then, officials will walk residents through preventive measures and steps they can take in each situation to help ensure they're protected against identity theft if they believe they are being targeted. A question and answer session will follow.
The identity theft seminar is the first session in an ongoing series planned to educate community members about different methods of crime prevention.
What: Identity Theft: Safeguard Your Personal Information
When: Wednesday, August 22 from 5:30 p.m. to 7 p.m.
Where: Glen Ellyn Police Department, 65 S. Park Blvd., Glen Ellyn
Image via GoogleMaps Streetview


Source: on 2018-08-08 13:37:30

Read More At Source Site