Greenlight Review: A Debit Card for Kids That's Managed by Parents
|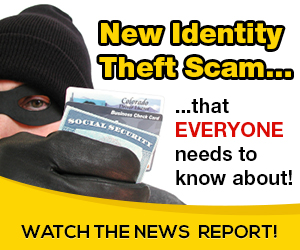 Greenlight is a company that provides parent-controlled debit cards for children as well as a mobile app that allows parents to manage their child's money. This Greenlight review will explain what Greenlight offers.
Greenlight Review: Overview
Greenlight, in addition to the parentally controlled debit card, also offers a host of other services designed to help kids learn how to manage their money, such as the option to create three accounts connected to the card: One for spending, one for saving, and one for giving. The parents have an app to keep track of their child's finances and the child also has an app they can put on their device to view their card usage. Greenlight hopes that by giving children real-life experience managing their money they will grow up to manage their money responsibly as adults.
While Greenlight is essentially just a debit card with training wheels, it offers families additional services that regular banks would not provide. These include:
Chore management – Families can make chore lists that children can earn money on

Instant transfer and autopilot allowance – Parents can instantly transfer money to their child's account at any time and can also schedule recurring transfers

Real-time alerts: Parents will be alerted when the card is used (and declined)

Selective Store Spending: Parents can decide where they will allow their child to shop and will be immediately notified if the child tries to spend money there

Parent-Paid Interest on savings: Parents can set and pay interest on their child's saving account

Round-up Option: Kids can round up their purchases to the next dollar and automatically add the change to their savings

Direct Deposit: Teens can have their paychecks directly sent to their Greenlight account
The Greenlight Review: What are the Greenlight Plans and Prices?
Greenlight offers three separate plans which are paid monthly (the first month is free):
Greenlight costs $4.99 per month and includes debit cards for up to five kids in your family, the apps, tools for saving, spending, earning, and giving, and parental controls.

Greenlight and Invest, which costs $7.98 per month, includes all of the basic Greenlight plan resources along with the opportunity to invest in actual stocks with real brokerage firms. Greenlight opens the accounts in the parent's name and with parent approval, the child can trade without any brokerage fees. The educational content on investing comes with this plan.

Greenlight Max is $9.98 and includes a Greenlight Black Card, priority customer support, identity theft protection, cell phone protection, and purchase protection aside from all of the perks of Greenlight and Greenlight and Invest.
Greenlight Review: What's Included with the Greenlight Apps?
Greenlight also offers very convenient features on their apps. Here is a look at both the parent's and child's app.
The parent app shows how much money the child has in his or her account, as well as notifications. It also has a link that helps the parent navigate the app. Other features of the app include:
Balance Tracking across all of their accounts

ATM control: Parents can decide if they want to allow their child to withdraw money from ATM and if so, how much

Immediate disabling of the card in case the card goes missing with the option to enable it as well
The child's app looks a little different. It lays out their four categories of finances in an easy-to-read manner. It also shows whether the card is active and includes a link to learn about different personal finance topics.
Safety and Security
As stated on its website, Greenlight's top priority is to ensure a safe, secure experience.
Every account is FDIC-insured

They use state-of-the-art encryption to protect your data

They block unsafe spend categories and don't let kids get cash back at the register
Greenlight Review: Is It Legit?
Greenlight and its associated plans are indeed legit. Greenlight has been accredited by the Better Business Bureau since 2017 and has a rating of B.
Additionally, Greenlight has been featured in various outlets including The Wall Street Journal, the New York Times, and Fortune.
Is Greenlight Right for My Family?
If you are a parent who would like to teach your child(ren) about making good choices in personal finance and providing real-life experience, Greenlight may be a great choice for you.
Greenlight Reviews by Users
Most of the customer reviews are positive. It has over 150,000 Apple App Store reviews with an average of 4.8 stars and with over 11,000 ratings on Google Play, users have given an average of 4.2 stars.
Users on Google Play who recommend the product state that it's user-friendly, teach their children about real-world financial management, and make children accountable. One user also stated that her child feels pride when purchasing items with his own money that he made himself.
Some of the less positive reviews include not being able to cancel online despite being able to sign up online, some are having sign-in and notification issues, and other users would like to be able to assign individual values to chores on the chore chart. For each critical issue, Greenlight requested that the user contact them.
There have been 39 complaints in the last three years on the BBB website. One customer stated that charges were allowed to be processed while the auto funding for the debit card was turned off. Of the 39 complaints, 30 were closed within the last 12 months.
Greenlight Review: Bottom Line
Kids nowadays need to be educated in personal finance and many schools across the country are making it a mandatory part of the curriculum. That said, if you are interested in giving your child a real-life introduction into the world of personal finance and don't mind paying a monthly fee, Greenlight seems like a great way to get them started.
This article does not necesarily reflect the opinions of the editors or the managment of EconoTimes


Source: on 2021-04-30 00:56:00

Read More At Source Site