Grey County Resident Targeted For Identity Theft
|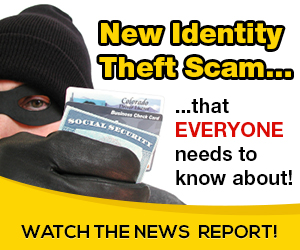 (BlackburnNews.com photo)


By Janice MacKayFebruary 6, 2018 10:49am
Grey County OPP remind residents to protect themselves from identity theft after a Georgian Bluffs resident was targeted.
Police explain on January 25th, a female suspect withdrew thousands of dollars from a TD Bank in Guelph. Then she went to a TD Bank in London and transferred thousands of dollars.
Next, she tried to transfer $46,000 at a TD Branch in Waterloo.
But the teller became suspicious and asked her questions to confirm her identity. The suspect fled.
Fraudsters use a range of techniques to acquire a consumer's identity.
It can be as simple as obtaining personal information through a dumpster dive or through more sophisticated means using techniques such as phishing, skimming, malware, spyware, and viruses.
OPP say you should check your financial statements frequently and shred personal and financial documents.
Source: on 2018-02-06 10:56:15

Read More At Source Site