Home title fraud: What's the worst that can happen?
|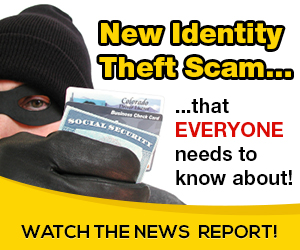 Nobody ever thinks that they will be the victim of something terrible. We don't wake up thinking that today is going to bring a natural disaster or a tragic event. This ignorance is what causes us to miss important information in our life that could indicate something terrible like identity theft in the form of home title theft.
Identity theft can include many different things, but one of the most commonly overlooked facets of identity theft is home title fraud. Home title fraud occurs when someone steals or forges property titles that are in your name without your knowledge or consent. Don't think it can happen to you or your clients? Neither did more than 30 unsuspecting property owners in Manhattan, N.Y., who were targeted by a group of scammers and subsequently lost their property.
In Maryland, six families were left the victim of fraud when two women forged their deeds and began to rent out these houses to other families. These people don't have to be strangers. An elderly couple woke up one day to find that their grandson had refinanced and mortgaged their house for over $360,000 and then proceeded to try and sell it without their consent.
Hackers don't just pick on innocent families; they will go after anyone who is vulnerable. For over two years, a man unaffiliated with the MLB forged the deed of a major baseball stadium in San Diego without anyone's knowledge.
Related: Protections and limitations of title insurance — what you need to know
What is title insurance?
For homebuyers, title insurance is able to protect them from some bumps in the road that may lead to putting their homeownership in question at the point of sale. Furthermore, it can protect against past title issues when buying a home, such as:
Inconsistent or conflicting wills
Unknown heirs to the estate claiming ownership
Undocumented easements
Title forgeries
Back taxes
Filing errors
Liens
We shouldn't live life in fear of the unknown, but we also can't let hope blind us to ignorance.  Personal lines clients should know what information is online about them, their homes, and their families so that they can make the right decisions to protect everything and everyone. By taking the necessary steps to keep information private, homeowners can ensure that they never have to wake up one day and find themselves in one of these scenarios.
The below infographic outlines what insurance clients should know about home title fraud.

Source: HomeTitleLock.com
Brian Wallace is the founder and president of NowSourcing, an industry-leading content marketing agency that makes the world's ideas simple, visual, and influential. Brian has been named a Google Small Business Advisor for 2016-present and joined the SXSW Advisory Board in 2019-present.
Source: on 2021-04-23 03:07:30

Read More At Source Site