HOS Financial has become a Trusted Lease to Own Company in Canada
|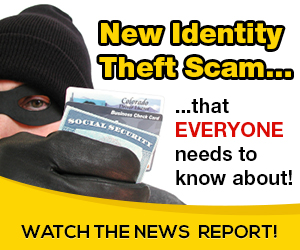 March 12, 2018 —
For the past 12 years, HOS Financial has become a trusted Lease to own company in Canada mainly because of the sufficient experience it has gathered in handling and solving a wide variety of lease purchase issues.
If you are tired of hearing your bank so no when you most need to hear a yes? Well, for people in Ontario, who are currently affected by less than perfect credit situations, HOS Financial Inc. is the company to hire. HOS Financial offers a revolutionary Lease Purchase (also known as Rent to Own) program which has helped many Ontario families achieve their dreams of home ownership.
For those who may not know about this company, HOS Financial Inc. is an expanding enterprise currently serving many residents all over the province. Since 2005, they have helped countless families get their own home property by providing custom solutions to their problems. HOS Financial specializes in various services like home rent to own and credit repair programs, power of sale, foreclosure and debt management cases. All of these services sum up to a highly professional client-company relationship with a variety of solutions for todays challenging market.
Of the business's constant developments, its CEO Guy Lew said, "The rules around Bank Financing have changed drastically in recent years! Securing Mortgages to buy a home or refinance a mortgage when you have damaged credit is becoming increasingly more difficult. We are here to help! We have an extensive Credit Mentoring program that will help your Credit back on track during your Lease Purchase (Rent to Own) Program. Our corporate goal is simple: to help more Canadians become homeowners!"
HOS Financial has helped more Canadians become home owners than any other rent-to-own company in the country. Furthermore, in 2010, HOS Financial Inc. introduced a revolutionary Lease Buy Back Program to help Canadian families get their houses by using Power of Sale or Foreclosure. Also, their team is made up of Mortgage Brokers, Real Estate Professionals, Lawyers, Accountants and others which help to provide an integral view of the issue. Last but not least, it has very reasonable prices for their service, thus allowing more customers to hire them.
About HOS Financial Inc.
HOS Financial Inc. is a 12-years-old Lease Purchase company serving Canadian families achieves their home owning dreams. They provide custom solutions to regular clients thus allowing them to become home owners during these times of crisis. This business also provides Rent-to-Own specialized services which take into account Power of Sale or Foreclosure, credit management and debt monitoring to help you manage your situation with the bank and to stay on top of your life objectives.
Media Contact
Company Name: HOS Financial Inc.
Contact Person: Media Relations
Email: [email protected]
Phone: 1-800-670-2756
State: Ontario
Country: Canada
Website: https://homeownersoon.com/contact-us
Source: www.abnewswire.com

Related Keywords:Financial Market,Personal Finance,Professional Services,
---
Source:Copyright (c) AB Digital, Inc.
All Rights Reserved
Source: on 2018-03-13 00:18:45

Read More At Source Site