How I Raised My Credit Score 200 Points –
|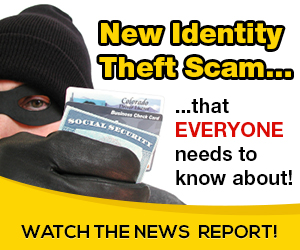 Whether it's being able to get a new car, owning your own home or even getting a credit card, good credit is almost always needed. If you're one of the many people with poor credit or no credit history, you'll likely struggle obtaining these things.
Something as small as missing one credit card payment can drop your score 100 points. Imagine the damage this could do if you miss two or three monthly payments.
Not to mention, these negative marks stay on your credit report for 7 years! This is why having poor credit can affect your life for years.
However, building credit and raising your credit score doesn't have to be complicated. There are specific things you can do to increase your credit score in a very short time.
I'd highly recommend a credit builder loan or a credit builder card. They are great for those looking to build credit and for those with poor credit scores.
A credit builder loan is essentially an account you make payments towards each month. Two of my favorites are Self Credit Builder and Credit Strong. They will often refer to it as an installment loan.
Every month you make a payment into the account and then those payments get reported to the credit bureaus. This will help you build positive payment history in no time. The best part, is that you'll also save a lump sum amount of money.
After your term is finished, your money from the monthly payments gets sent back to you. Now, you have a bunch of money and on-time payments on your credit report.
A credit builder card is similar to a debit card, but it allows you to build your credit.
Just like the credit builder loan, your monthly payments get reported to the credit bureaus each month which helps build credit with payment history.
The Chime credit builder card is one of the best options because there's no hidden fees or credit check (full review on my YouTube channel).
That means you could have a 400 credit score and won't have to worry about getting denied like you would with most other credit cards.
How do I know this?
Well, besides a ton of research and a background in finance, I used Self Credit Builder in the past to help build my credit which is now in the 700s.
As you can see, both of these options are easy to obtain and can make a significant impact in a matter of months. It allows individuals to diversify their credit mix and build payment history.
Payment history is the single most important factor in your credit score and this is why I like both of the options mentioned above.
Some of my subscribers even claim they raised their score over 200 points!
Credit repair companies will guarantee results and make promises they can't live up to.
Most will also charge high monthly fees so they have no incentive to get results for you in a timely fashion. If they can keep you on the hook longer waiting for results, they can make more money.
Negative marks are nearly impossible to get removed from your credit report nowadays. This is why it's crucial to be proactive with options like the ones mentioned above.
Just because you have bad credit right now, doesn't mean you can't do something about it today.
In conclusion, waiting around for your credit to improve could take years, but will take significantly less time if you're proactive about it.
If you're interested in learning more about raising your credit score, make sure to check out my YouTube Channel (Jordan Parker – Personal Finance & Credit).
Don't pay hundreds of dollars a month for what I can explain to you for free!
Have an awesome day and thank you for reading!


Source: on 2021-04-21 06:41:15

Read More At Source Site