How to get your free credit freeze, win your property tax hearing and more
|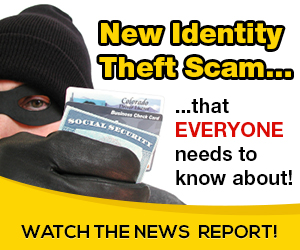 The 100-year-old man's problem
It was a problem The Watchdog never heard of before. Orville Rogers of Dallas is 100 years old. Fine and dandy, but when he tried to check in on American Airline flights, he couldn't because his birth date wasn't recognized.
"The first time or two it was humorous, but now it is becoming a drag," he told me.
The Watchdog contacted the airline, where a staffer traced the problem back to a travel agency whose software doesn't recognize birth dates more than 100 years old.
What an amazing, wonderful problem to have. Keep flying, Orville.
Property tax hearing tip
Many citizens of my Watchdog Nation are preparing for property tax protest hearings this month. (Me, too.)
Before your hearing, you have a right to see all information the district appraisers plan to use. So, according to state law, you can request that material before the hearing.
Property owners and their agents are permitted to inspect and copy the information no later than the 15th day after delivery of a written request to see the information.
If a property owner is denied the information, the protest could be stalled, according to a manual published by the state comptroller's office.
First, check and see if your appraisal district has posted its documentation about your property on its website. If not, contact them and ask how they'd like to provide you with the information.


Source: on 2018-06-06 13:03:45

Read More At Source Site